The * will provide today's advice.
TURN BACK TIME DAY
MIND
Dolley Madison 1768
http://www.history.com/topics/first-ladies/dolley-madison
The New Dolly (many companies ignored the "e," although she spelled her name "Dolley") was a safer, less complex version of the old. She appeared on china plates, in doll form, on cigar wrappers, and, later, on packaging for cakes, ice cream, and dairy products. Her name was used to sell wine, silver and dinnerware patterns, bedspreads, stockings, hats, and even watches. To Americans, "Dolly Madison" implied grace, elegance, and a national pride.
https://www.montpelier.org/blog/%E2%80%9C-capacity-female-mind%E2%80%A6can-not-be-doubted%E2%80%A6%E2%80%9D%E2%80%93james-madison-1821
*What does your name imply?
BODY
Cher 1946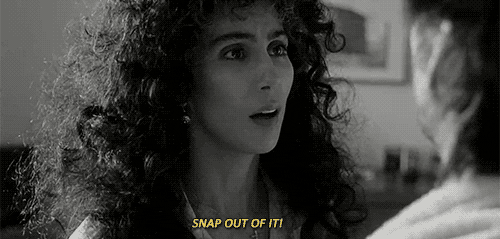 And her revelation at the Billboard Music Awards that she can hold the plank position for more than five minutes has further cemented her icon status.
http://www.nzherald.co.nz/lifestyle/news/article.cfm?c_id=6&objectid=11863669
*Turn back time and see how long you can hold the plank position while listening to Cher for motivation.
SOUL
Mary Pope Osborne 1949
https://www.amazon.com/Mary-Pope-Osborne/e/B000AQ78VS
Mary has donated over 450,000 books to underserved children across the country through her Gift of Books program.
https://www.mthclassroomadventures.org/gift-time/marys-story
You can donate books at a variety of locations in your community, including:
The Salvation Army
Goodwill
Libraries
Local Thrift Stores
https://www.moneycrashers.com/where-donate-used-books/
*Donate books to those who need them most.
https://pickupplease.org/donate-books/
MONEY
Dietrich Mateschitz 1944
https://nypost.com/2017/01/24/a-night-on-the-red-bull-billionaires-posh-private-island/
https://www.redbull.com/us-en/
Before launching, Mateschitz hired a market research firm to test Red Bull's acceptance. The result was a catastrophe. "People didn't believe the taste, the logo, the brand name," he recalls now with a smile. "I'd never before experienced such a disaster."
He ignored the recommendations, and went on with his project.
http://www.businessinsider.com/how-dietrich-mateschitz-ignored-the-haters-and-created-the-top-energy-drink-on-the-planet-2012-2
*Ignore the recommendations and go with your gut – especially when it's your dream. Drink a Red Bull for motivation.
ENTERTAINMENT
James Stewart 1908 – watch The Philadelphia Story
IT RESULTED IN JIMMY STEWART'S ONLY COMPETITIVE OSCAR.
The beloved actor had been nominated for Best Actor the year before, for Mr. Smith Goes to Washington, and would be nominated another three times after this. But The Philadelphia Story was his only lifetime win, surprising those (including himself) who thought Henry Fonda deserved it for The Grapes of Wrath. (Some observers felt it was Stewart's compensation for not getting the Mr. Smith win.) In 1995, Stewart won an Honorary Oscar.
http://mentalfloss.com/article/79187/14-fast-talking-facts-about-philadelphia-story
https://www.amazon.com/Philadelphia-Story-Philip-Barry/dp/B00004RF97
http://lifelessonsfrommoviesandliterature.blogspot.com/2011/08/philadelphia-story-1940.html
*Watch Jimmy Stewart win an Oscar in The Philadelphia Story.
FOOD
Ted Allen 1965 – spinach, olives, and leeks brunch tart
Ted was a judge on the first four seasons of Bravo's "Top Chef" and Food Network's "Iron Chef America," and was the food and wine specialist on the groundbreaking Bravo series "Queer Eye," which was nominated twice for an Emmy Award and took the prize in 2004. He is author of "The Food You Want to Eat: 100 Smart, Simple Recipes" (Clarkson-Potter), a collection of vibrant, all-natural dishes, and co-wrote the New York Times Best Seller "Queer Eye for the Straight Guy: The Fab Five's Guide to Looking Better, Cooking Better, Dressing Better, Behaving Better, and Living Better."
http://www.foodnetwork.com/recipes/ted-allen/brunch-tart-with-spinach-olives-and-leeks-recipe.html
*Look better, cook better, live better and make this brunch tart – don't get chopped.
SNUB – Busta Rhymes
Review –
What does your name imply?
Plank
Go with your gut
Watch The Philadelphia Story
Make a spinach, olives, and leeks brunch tart