Look to the * for today's advice.
BECOME A COACH DAY
MIND
Bobby Knight 1940
http://www.hoophall.com/hall-of-famers/bob-knight/
SPEND TIME WITH AND LEARN FROM ELDERS AND MENTORS 
While Coach Knight's practices were almost always closed to outsiders, on most days people could come and watch practice if they called the basketball office and asked permission, especially if they had a coaching background. At most practices, Coach Knight would often be seen with older coaches and mentors, such as former Cal Hall-of Famer Pete Newell or even esteemed IU professors in a variety of different disciplines. Coach Knight was a very active learner and reader and he surrounded himself, and his teams, with people from whom we could learn. While he could have chosen to spend more time with younger people who wanted to be in the presence of him, Coach was much more inclined to spend time with and learn from his elders. I also learned that if we want these opportunities that we will usually have to ask and that we can't sit around waiting for the elder to come to us.
http://proscoutsports.blogspot.com/2015/04/5-life-lessons-i-learned-from-bob-knight.html
*Be an active learner and reader and surround yourself with people from whom you can learn. Ask someone to lunch today that you know you can learn from.
BODY
Dan Gable 1948
His training habits became legendary. He was the first one into practice and the last one out. Workouts were performed with the mantra of "Push to Collapse." Each session was dedicated to working so hard he would have to be physically carried off the wrestling mat by the end. One by one he exhausted all of his training partners on his high school and eventually college teams
http://www.earlytorise.com/one-thing-to-do-no-matter-what/
It is two a.m. Dan Gable can't sleep. He gets out of bed and does sit-ups and push-ups. It is eight a.m. Dan Gable is running several miles on a dirt road. It is one p.m. Dan Gable is lifting weights and punching the heavy bag. It is four p.m. Dan Gable is starting a 2½-hour workout in the 95° heat of the wrestling room. It is 7:30 p.m. Dan Gable runs to the local food store, makes a few purchases and runs back to his apartment. It is 10 p.m. Dan Gable is doing isometrics in his apartment.
https://www.si.com/vault/1972/06/19/613601/a-kid-who-doesnt-kid-around
https://www.active.com/fitness/articles/7-isometric-exercises-for-a-full-body-workout
*Get out of bed at 2am and do sit-ups and push-ups. Continue to follow Dan Gable's schedule today. Push until you collapse.
SOUL
Jon Anderson 1944
Anderson is also responsible for most of the mystically-themed lyrics and concepts which are part of many Yes releases. These elements are crucial components of the classic Yes sound. The lyrics are frequently inspired by various books Anderson has enjoyed, from Tolstoy's 'War and Peace' to Hermann Hesse's 'Siddhartha'. A footnote in Paramahansa Yogananda's 'Autobiography of a Yogi' inspired an entire double album 'Tales From Topographic Oceans' (1973). Recurring themes include environmentalism, pacifism and sun-worship.
*Listen to Yes today. It's good for the soul.
MONEY
John Dodge 1864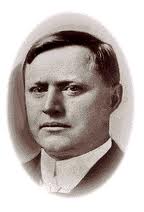 John and Horace Dodge stood in sharp contrast to Henry Ford when it came to employee care; they did not invade their houses or dictate religious practice, but did have a fully staffed medical clinic, a department to look after workers' social needs, and, perhaps most significantly (and a fore-runner of Silicon Valley and 3M), a machine shop called "the Playpen" where men could fix or invent things after hours. Employees were served huge platters of sandwiches and pitchers of beer at lunch hours, paid for by the company. In the heat of summer, beer was served in the afternoons in the foundry and forge.
http://www.allpar.com/corporate/bios/dodge-brothers.html
*You've heard this advice a lot. Treat your employees the right way. Go above and beyond for them and they will return it x10.
ENTERTAINMENT
Katy Perry 1984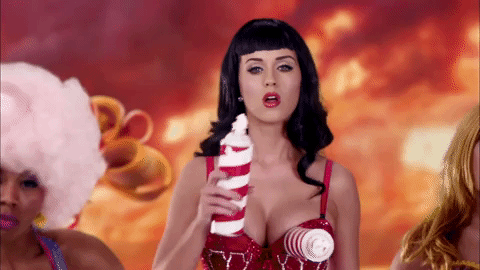 Katy also feels it is important to use her voice to "stand for something".
She told the May issue of Vogue magazine: "I don't think you have to shout it from the rooftops but I think you have to stand for something, and if you're not standing for anything. You're really just serving yourself, period, end of story.
https://www.femalefirst.co.uk/celebrity/katy-perrys-life-lessons-1051425.html
*Stand for something and listen to Katy Perry today. Kiss a girl – see if you like it.
FOOD
Pablo Picasso 1881 – eel stew and omelet tortilla nicoise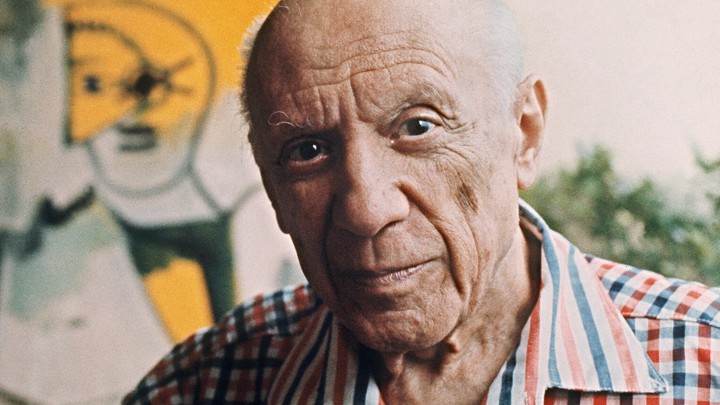 http://www.openculture.com/2014/10/pablo-picassos-eel-stew-omelette-tortilla-nicoise-recipes.html
Few people will ever have the privilege of living with a Picasso, but thanks to _Vogue's "Second Fame" food columnist Ninette Lyon, it's possible to eat like him.
https://www.vogue.com/article/haute-cuisine-pablo-picasso-recipes-vogue
*Invite three friends over and serve them Picasso's favorites.
SNUB – Ciara
Review –
Learn from a mentor
2am sit ups and push ups
Listen to Yes
Treat your employees right
Listen to Katy Perry
Make eel stew and omelet tortilla nicoise