Look for the * for today's advice.
JFK RIP DAY
MIND
Wiley Post 1898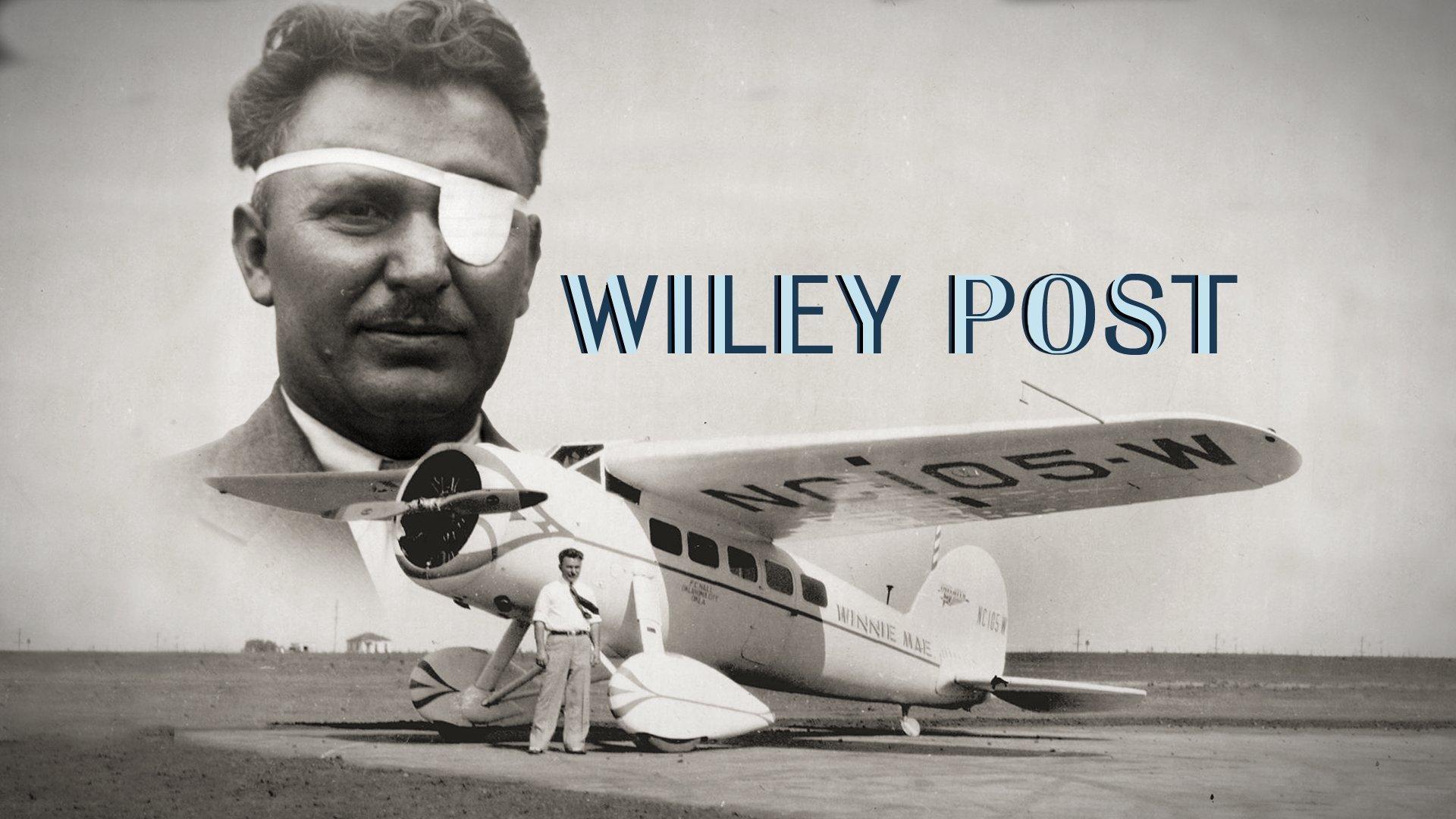 http://www.wileypostairport.com/page/aboutwileypost
His plans were nearly derailed when he lost an eye in a work-related accident.  As a result, Post had trouble with depth-perception, but ultimately he trained himself to gauge distances accurately with one eye.  He took the accident compensation, about $1800, and bought his first airplane. In it he gave flying lessons, flew oilmen to their rigs, and barnstormed on the weekends.
The Wiley Post Commission, based in Oklahoma City, presents the annual Wiley Post Spirit Award to "an individual in general aviation who best exemplifies the innovative and pioneering spirit of Wiley Post
http://www.revolvy.com/main/index.php?s=Wiley%20Post&item_type=topic
*Have your plans for this year been derailed? If so, use it as motivation to reinvent yourself and find your true passion – one where you can exemplify an innovative and pioneering spirit.
BODY
JuJu Smith-Schuster 1996
https://twitter.com/teamjuju?lang=en
Led all NFL rookies and set a franchise record for receiving yards by a rookie with 917 during the regular season…led the 2017 NFL rookie class in touchdown catches (7) and receptions of 40-plus yards (6)…became the fourth Steelers rookie with at least seven touchdown catches in their first season and the sixth rookie in Steelers history with at least eight total touchdowns in their first season…became the second rookie in Steelers history to record at least 95 receiving yards in back-to-back games, joining Jimmy Orr (1958: four games)…became the first rookie in franchise history to record a kickoff return for a touchdown (96 yards) and a touchdown catch (20 yards) in the same game (Dec. 31, 2017 vs. Cleveland)…posted three 100-receiving yard games during his 2017 rookie season…is the second rookie in Steelers history to record at least 50 catches in their first NFL season, joining Troy Edwards (1999: 61)…is the fifth rookie in Steelers history with at least seven touchdown catches in their first season…is the seventh rookie in team history to post a touchdown catch in a playoff game and first since a 2014 AFC Wild Card game (Martavis Bryant, Jan. 3, 2015 vs. Baltimore).
https://www.steelers.com/team/players-roster/juju-smith-schuster/
Smith-Schuster had his bike stolen last week, which is his main form of transportation. He doesn't have a driver's license, and was forced to walk to practice for a day.
https://www.sbnation.com/2017/11/4/16608228/juju-smith-schuster-exercise-bike-usc-arizona
*Either walk or bike to work today. Play football with friends. Go Steelers!
SOUL
Billie Jean King 1943
https://www.billiejeanking.com/
http://www.foxsearchlight.com/battleofthesexes/
Know your own "why."
Billie Jean King was the best of the best among tennis players, but she defined tennis as "not my primary.  It was my secondary.  It was my platform to try to help equality."  It does not get any clearer than this.  Her "job" was to advance equality.  Tennis was just the way to go about her job.
https://ffbsccn.wordpress.com/2013/09/13/3-life-lessons-3-business-lessons-from-billie-jean-king/
German philosopher Frederick Nietzsche once said, 'He who has a why can endure any how.' Knowing your why is an important first step in figuring out how to achieve the goals that excite you and create a life you enjoy living (versus merely surviving!). Indeed, only when you know your 'why' will you find the courage to take the risks needed to get ahead, stay motivated when the chips are down, and move your life onto an entirely new, more challenging, and more rewarding trajectory.
https://www.forbes.com/sites/margiewarrell/2013/10/30/know-your-why-4-questions-to-tap-the-power-of-purpose/#1fe31a6873ad
*What is your "why"? Is your job your primary or a way to make money to advance your "why"?
MONEY
Rodney Dangerfield 1921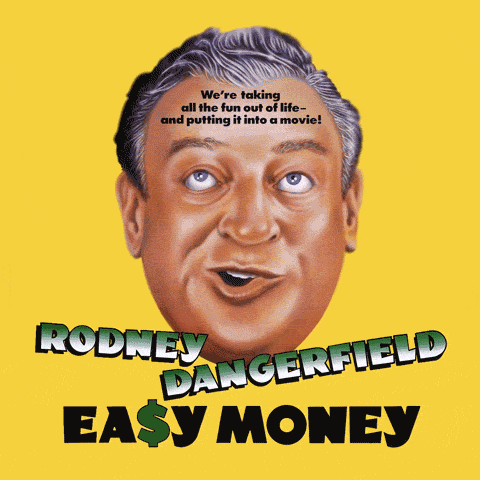 "I asked the club owner not to put my name in the paper, to make up another name. When he came up with Rodney Dangerfield I thought he was crazy, but I was depressed enough to go along with it. I figured, if you're gonna change your name you might as well change it."
http://www.apessimistisneverdisappointed.com/2010/08/little-life-lesson-from-rodney.html
So, no matter how much fame, money, drugs, and women the guy had, he was — on some deep level — unhappy.
https://www.amazon.com/Easy-Money-Rodney-Dangerfield/dp/0792846141
*This is why 365DOLF doesn't just talk about money. Only when you have sharpened your mind, body, and soul will you find true happiness. Watch Rodney Dangerfield in Easy Money for motivation.
ENTERTAINMENT
Scarlett Johansson 1984 – watch Lost in Translation
https://www.theguardian.com/film/2014/mar/16/scarlett-johansson-interview-middle-ground-under-the-skin-sodastream
Woody Allen has gone on record about Johansson's abilities as an actress: how she is "sexually overwhelming"; how she has a "zaftig humidity"; and how he believed that she has the "acting ability to be not just a passing pinup girl but a genuinely meaningful actress". And Johansson has responded in kind by saying that she would be prepared to "sew the hems of his pants if he asked me to".
http://www.lost-in-translation.com/scarlett-johansson-and-lost-in-translation/
Johansson had appeared in over a dozen film and TV roles by the time that Lost in Translation premiered in theatres. This was the movie that really changed her career forever. Scarlett herself explains that no one knew it would become as profound or as great as it ended up being. She was just 17 when the movie was being made and she admits that she was thrilled to be working with a comedian of Murray, but also that there were some challenges to working with a co-star as famous as that.
https://www.amazon.com/Lost-Translation-Bill-Murray/dp/B00005JMJ4
*Watch a young ScarJo with Bill Murray in Lost in Translation.
FOOD
Mark Ruffalo 1967 – eggplant parmigiana and a Markarita
https://twitter.com/MarkRuffalo?ref_src=twsrc%5Egoogle%7Ctwcamp%5Eserp%7Ctwgr%5Eauthor
As to what gets him seeing red (or perhaps we should say green) in real life, Mark says greed makes him angry. Which would probably be a problem for us if he saw us around a dish of his delicious eggplant parmigiana!
https://www.peoplemagazine.co.za/recipes/mark-ruffalo-eggplant-parmigiana/
https://www.marvel.com/movies/the-avengers
*Enjoy his eggplant parmigiana while watching Ruffalo as Bruce Banner and fellow 11/22 birthday Scarlett Johansson as Black Widow in The Avengers. Wash it down with a Markarita
http://www.mydomaine.com/mark-ruffalo-markarita
https://www.mydomaine.com/mark-ruffalo-markarita
Before skyrocketing to fame, actor Mark Ruffalo paid the bills as many Hollywood hopefuls do: working behind a bar. In his hospitality industry days, he had a signature cocktail—what he calls "the most important part of being a bartender"—and it was aptly named The Markarita.
*Watch the video above to learn how Ruffalo made his twist on the classic Mexican drink.
SNUB – Jamie Lee Curtis
Review –
Reinvent yourself
Ride your bike to work
What is your "WHY"?
Sharpen your mind, body, and soul – not just your money
Watch Lost in Translation
Make eggplant parmigiana