Look for the * for today's advice.
THANKSGIVING DAY (2019)
MIND
William Blake 1757
From early childhood, Blake spoke of having visions—at four he saw God "put his head to the window"; around age nine, while walking through the countryside, he saw a tree filled with angels. Although his parents tried to discourage him from "lying," they did observe that he was different from his peers and did not force him to attend conventional school. He learned to read and write at home.
https://www.poets.org/poetsorg/poet/william-blake
*Going to school does not mean that you are being educated. Go on a walk through the countryside today and notice what you see.
BODY
Summer Rae 1983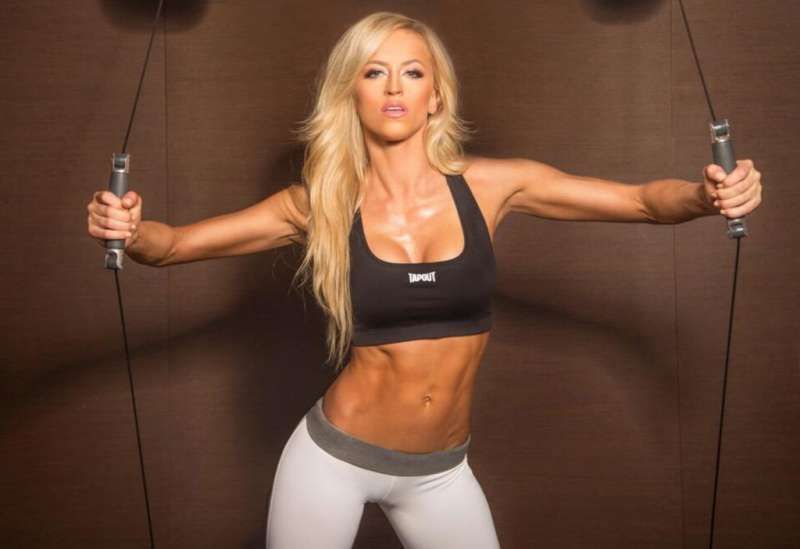 https://www.wwe.com/superstars/summer-rae
https://twitter.com/daniellemoinet?lang=en
I lift four days a week, and on my fifth day I do HIIT if I have time. I try to do intense cardio twice a week, but because of my schedule I sometimes have to do it on a lift day. SoulCycle is my new favourite! I'm pretty obsessed with it, as we just got it in Chicago. I love the positivity in the class and the loud music. If I'm going to do cardio like that for an hour, I need someone yelling at me and pushing me!
http://www.ironmanmag.com.au/training/training-tips/1010-summer-raes-fitness-and-diet-secrets
What Is The Best HIIT Workout?
No matter if your goal is fat loss, muscle gain, or athletic performance, high-intensity interval training can help you nail it. Here are complete workout programs for each goal!
https://www.bodybuilding.com/content/what-is-the-best-hiit-workout.html
*See which HIIT workout is best for your fitness goals and execute it. Or another SoulCycle class.
SOUL
Berry Gordy Jr. 1929
https://www.motownmuseum.org/story/berry-gordy/
As a young black man working in often inhospitable times, Gordy endeavored to reach across the racial divide with music that could touch all people, regardless of the color of their skin. Under his tutelage, Motown became a model of black capitalism, pride and self-expression and a repository for some of the greatest talent ever assembled at one company.
https://rockhall.com/inductees/berry_gordy_jr/bio/
https://www.slacker.com/station/55-best-motown-songs
*Listen to Motown music all day. It's good for the soul.
MONEY
Jon Stewart 1962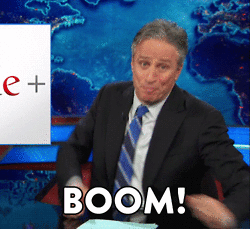 http://money.com/money/3982267/jon-stewart-5-best-money-moments/
In one of the most buzzed about segments of the past few years (at least in journalism circles), Stewart took financial network CNBC to task for often giving bad on-air advice and for giving a free pass to Wall Street during the height of the financial crisis. "If I had only followed CNBC's advice, I'd have a million dollars today," Stewart said, "provided I started with a hundred million dollars."
This came in response to the infamous—and highly entertaining—rant by CNBC personality Rick Santelli, who called foreclosed homeowners "losers" in a segment and chastised them for not exhibiting what he deemed an appropriate level of personal responsibility.
*Use caution when taking financial advice.
ENTERTAINMENT
Ed Harris 1950 – watch Pollock
https://www.goldderby.com/article/2018/ed-harris-movies-15-greatest-films-ranked-worst-to-best-news-175396084/
'Pollock' (2000)
For Harris, "Pollock" represents the culmination of a 10 year labor of love. After reading a biography about American abstract painter Jackson Pollock, the actor decided to both play the lead and make the film his directorial debut. His passion for the project is evident in every frame, particularly in his towering performance as the tortured, brilliant artist. Though he made a name for himself in the Postwar New York art scene, Pollock was unable to conquer his alcoholism, and his life ended in a drunk driving accident. Yet "Pollock" is not a grim portrait of addiction, but instead a lively tribute to a creative and complicated individual. A great deal of the film, in fact, is dedicated to Pollock's painting, all of which Harris did himself. Marcia Gay Hardenwon an Oscar as Best Supporting Actress for playing Lee Krasner, Pollock's long-suffering wife. Harris contended as Best Actor, but lost to Russell Crowe ("Gladiator").
https://www.amazon.com/Pollock-Ed-Harris/dp/B0041MXH8K
In August of 1949, Life Magazine ran a banner headline that begged the question: "Jackson Pollock: Is he the greatest living painter in the United States?"
https://www.rottentomatoes.com/m/pollock/
*Watch Ed Harris almost win an Oscar for his role as Jackson Pollock.
FOOD
Judd Nelson 1959 – Breakfast Club sandwich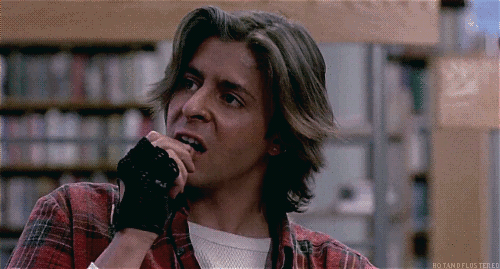 https://www.amazon.com/Breakfast-Club-Emilio-Estevez/dp/078322687X
http://www.myrecipes.com/recipe/breakfast-club
You see us as you want to see us—in the simplest terms and the most convenient definitions. But what we found out is that each one of us is a brain and an athlete, and a basket case, a princess, and a criminal.
https://www.fastcompany.com/3042477/dont-you-forget-about-how-deep-the-breakfast-club-really-is
*Listen to some Motown while making this Breakfast Club sandwich and enjoy eating it while watching The Breakfast Club. It may inspire you to make a sugar and cereal sandwich for dessert.
SNUB – Trey Songz
Review –
Go on a walk through the countryside and notice what you see
HIIT or SoulCycle
Listen to Motown music
Use caution when taking financial advice.
Watch Pollock
Make a Breakfast Club sandwich