CHRISTINA HENDRICKS APPRECIATION DAY
MIND
Niccolo Machiavelli 1469
"There is such a gap between how one lives and how one should live that he who neglects what is being done for what should be done will learn his destruction rather than his preservation."
*Take today to compare how you are living to how you should be living.
BODY
Cheryl Burke 1984
"Dancing is the best exercise,"
"Not only is it great cardio, but it works everything, strengthening your whole body."
*Take your better half dancing tonight. Dance like James Brown!
SOUL
James Brown 1933 – The Godfather of Soul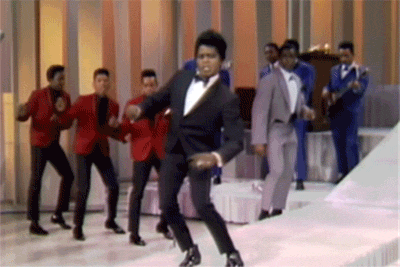 What became known as soul music in the Sixties, funk music in the Seventies and rap music in the Eighties is directly attributable to James Brown.
*Listen to the Godfather of Soul James Brown, until you can scream – "I feel good!"
MONEY
Damon Dash 1971
"I'm mad at y'all for having the same job for 25 years…I can't imagine doing the same shit every day having to be told what to do every day…and ask to go on vacation."
*As I type this, I'm in my 25th year of teaching. I wish I would've seen the above quote 26 years ago.
ENTERTAINMENT
Christina Hendricks 1975 – watch Mad Men
Actress Christina Hendricks, named the sexiest woman alive by Esquire magazine, is known for playing Joan Holloway on the TV series Mad Men.
*Watch as many episodes of Mad Men as you can today.
FOOD
Ann B. Davis 1926 – pork chops and apple sauce
http://greatideas.people.com/2014/06/02/alice-brady-bunch-ann-b-davis-recipes-pork-chop-applesauce/
*Just like the Brady Bunch – eat your pork chops with apple sauce – while watching Mad Men. 
SNUB – Bing Crosby 1903
Review  –
How should you be living?
Dance
Listen to The Godfather of Soul
Create your own job
Watch Mad Men
Make pork chops and applesauce