HANDS FULL OF CUTS AND BLISTERS DAY
MIND
Oscar Wilde 1854
Wilde only completed one novel – but The Picture Of Dorian Gray is one of the best ever.
*This could be the MONEY  lesson today, but it could also refer to meeting your significant other, or finding the right religion – you only need to strike gold once. Start reading The Picture of Dorian Gray today.
BODY
Bryce Harper 1992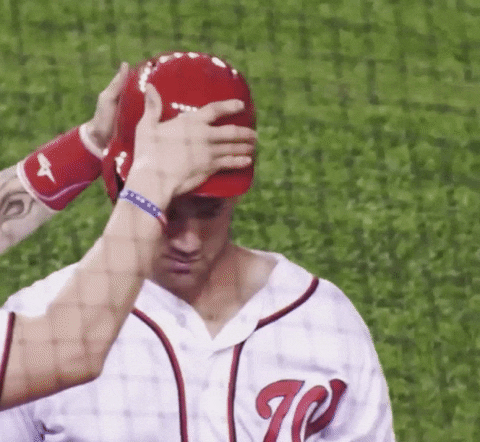 Bryce Harper is getting ready for spring training with some work in the batting cage, but he's been working so much, his hands are full of cuts and blisters.
*Go to a local batting cage and swing away like Bryce Harper.
SOUL
Noah Webster 1758
"A mind that is intent upon developing a thorough and inclusive Biblical worldview, having a learner's heart will be one that is full of grace and truth, and for the restoration of the individual and the nation."
*Have a learner's heart with a Biblical worldview as you strive to nourish your soul. Find the religion that is best for you – you only have to strike gold once.
MONEY
Naomi Osaka 1997
"I'm not really the type that spends money on myself,"
"For me, as long as my family's happy, I'm happy. So when I see my sister … for me, that's the biggest gift."
*Be the type of person that doesn't spend money on yourself. You'll feel better buying for others.
ENTERTAINMENT
John Mayer 1977
*You and your equal partner listen to the soulful John Mayer today.
FOOD
Tim Robbins 1958 – oven-fried snapper fillets
http://www.cookingwithkids.com/cookbooks/newman1/snapper.html
*Watch Bull Durham or Shawshank Redemption while enjoying these Tim Robbins snapper fillets.
SNUB – Angela Lansbury 1925
Review –
You only need to strike gold once
Batting cages
Have a learner's heart with a biblical worldview
Don't spend money on yourself
Listen to John Mayer
Make Tim Robbins snapper fillets