INTERNATIONAL PICNIC DAY
MIND
E.W. Scripps 1854
The National Spelling Bee first started in 1925 when nine newspapers joined together to host a spelling bee. Little did they know that 90 years later their literacy effort would reach 11 million students every year
http://spellingbee.com/take-test
https://www.merriam-webster.com/word-games/spell-it
*Take this spelling test and see how you do.
BODY
Antonio Gates 1980
*Do this squat workout to be like a great college basketball player turned All-Pro NFL tight end.
SOUL
Blake Shelton 1976
"I believe in God now more than I ever have in my life,"
"The biggest part of that is just how [Stefani] came into my life and now our relationship. It's just too weird. If you take God out of it, it doesn't make sense. If you put God into it, everything that's happened with us makes sense."
*Believe in God and and things will make more sense.
MONEY
Scooter Braun 1981
"My dad worked odd jobs and ended up building bungalows and managing the properties… And he used to go get Fortune every month and sit at the table, according to my grandmother, reading stories about entrepreneurs to them… He got to work hard and live out his dream. If his great-grandson can be in Fortune [for being an entrepreneur], well that's pretty cool."
*Go buy a Fortune magazine and read it cover to cover for entrepreneurial motivation.
ENTERTAINMENT
Paul McCartney 1942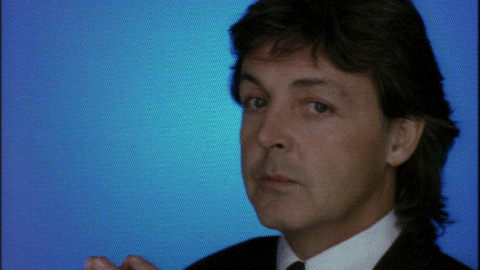 *Listen to Sir Paul McCartney while enjoying a nice picnic.
FOOD
Delia Smith 1941 – chicken and herb picnic pie
CHICKEN AND HERB PICNIC PIES
Take along some radishes and crisp spring onions for an accompaniment and, of course, pickles and chutney.
https://www.deliaonline.com/recipes/type-of-dish/picnic-recipes/chicken-and-herb-picnic-pies
International Picnic Day is a chance to eat out in the open air with friends or family.
*Enjoy Delia Smith's chicken and herb picnic pies with friends and family on International Picnic Day. Don't forget to play some Beatles and Paul McCartney music.
SNUB – Willa Holland 1991
Review –
Take a spelling test
Squats workout
Believe in God to show you the light
Read a Fortune magazine, cover to cover
Listen to Paul McCartney
Make a chicken and herb picnic pie