GET A FACE TATTOO DAY
MIND
Monica Potter 1971
"Success to me is being able to provide for my family, staying true to my roots and enjoying the journey. But what really makes me feel successful is that I am able to give back."
*What does success look like to you? If nothing else, enjoy the journey.
BODY
Michael Phelps 1985
Phelps eats 12,000 calories a day, around 4,000 calories per meal. For breakfast, Phelps eats three fried-egg sandwiches with cheese, lettuce, tomatoes, fried onions, and mayonnaise. Then he drinks two cups of coffee and then consumes a five-egg omelet, a bowl of grits, three slices of French toast with powdered sugar and three chocolate-chip pancakes. For lunch, Phelps eats a pound of pasta and two large ham and cheese sandwiches on white bread with mayo. He then drinks about 1,000 calories worth of energy drinks. For dinner, Phelps eats another pound of pasta and a full pizza followed by another 1,000 calories of energy drinks.
*Try to eat 12,000 calories and then try to burn them all off by swimming. **Don't swim on a full stomach.
SOUL
Lena Horne 1917
If she could have swallowed her pride, Lena Horne could have had an easy life. Until the very end, she never once softened her firm stance against racism or missed an opportunity to advance the cause she believed in.
*Don't swallow your pride. Stand up for what is right. Listen to some Lena Horne to soothe your soul.
MONEY
Mike Tyson 1966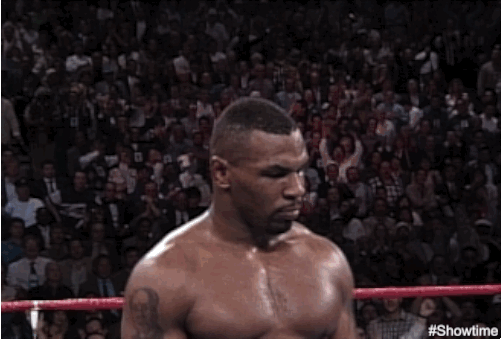 "Everyone has a plan until they get punched in the face."
Mike Tyson's income exceeded $400 million. Yet, in 2004, he was $38 million in debt.
*You may already have a great plan for your finances. But what if life punches you in the face? Take today to set up a"punched in the face" savings account.
ENTERTAINMENT
Vincent D'Onofrio 1959 – watch Full Metal Jacket
VINCENT D'ONOFRIO GAINED 70 POUNDS TO PLAY LEONARD "GOMER PYLE" LAWRENCE.
*This is my favorite movie of all time – enjoy.
FOOD
David Alan Grier 1956 – prosciutto sandwich
"Wherever I go, it must have great food. Cuisine is the first thing I ask about when I get off the plane. Where do we eat?"
http://www.marthastewart.com/319535/david-alan-griers-prosciutto-sandwich
*Make David Alan Grier's prosciutto sandwich and enjoy it while watching him in old episodes of In Living Color.
SNUB – Lizzy Caplan 1982
Review –
Enjoy the ride
Eat 12,000 calories and swim it all off
Stand up for what is right
Start a "punched in the face" savings account
Watch Full Metal Jacket
Make a prosciutto sandwich