FLYING TOMATO DAY
MIND
Shaun White 1986
"You'd think losing would be the end of things, but it was just the beginning,"
"Instead of letting it destroy me, I sat back and asked myself, 'What do I really want to do now?' And that's when everything started happening with Air + Style."
*What do you really want to do now?
BODY
Jennie Finch 1980
"I think it's about balance. Try to move whenever possible. I love being outside with my boys, playing tag or trying to keep up with them. I really prefer to start my day getting my workout in early. I try to not be too hard on myself regarding my diet. I've always been a workout-to-eat kind of a girl. I like to eat to say the least. I try to put as much color in my diet as possible and staying hydrated is important! It's great for skin, and I also use lots of sunblock!"
*Get some friends together and play tag or softball. Stay hydrated and if you are playing tag in the sun, use lots of sunblock.
SOUL
Kaia Gerber 2001
"Right now, I'm doing a course called "The Science of Well Being" that was developed at Yale. It gives you little practices to improve your overall happiness. I'm very much one for 'if there's a way to improve your lifestyle, why not do it?"
*Investigate taking this course to improve your overall happiness. 
MONEY
Dave Ramsey 1960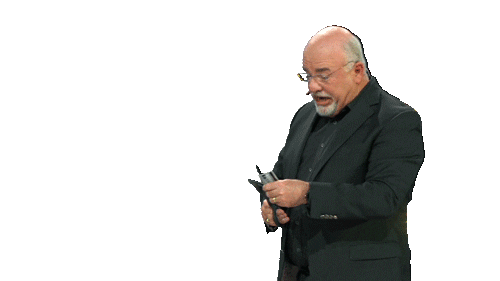 Baby Step 1: $1,000 cash in a beginner emergency fund
Baby Step 2: Use the debt snowball to pay off all your debt but the house
Here's How the Debt Snowball Method Works: You pay off debts in order of smallest to largest, gaining momentum as each balance is paid off. When the smallest debt is paid in full, you roll the money you were paying on that debt into the next smallest balance.
It looks something like this:
Step 1: List your debts from smallest to largest
Step 2: Make minimum payments on all your debts except the smallest.
Step 3: Pay as much as possible on your smallest debt.
Step 4: Repeat until each debt is paid in full.
*Make sure you have $1000 in the bank and start the Debt Snowball today.
ENTERTAINMENT
Charlie Sheen 1965 – watch Two and a Half Men
Sheen during 'Two and a Half Men' suggests you find prostitutes after your divorce.
*A lot of good options for Charlie Sheen, but watch as many episodes as possible of Two and a Half Men – this is when he was the most Charlie Sheenest.
FOOD
RedFoo 1975 – roasted potatoes and flying tomatoes LMFAO
RedFoo has done a lot of self-discovery. He fell in love with a chef named Jasmine Alkouri, and they're both living a vegan lifestyle now. They even grow plants in their Malibu back yard to eat! "I'm really into sustainability and going green. We are currently building out the backyard to grow our own food, our own tomatoes, potatoes. Our vegan dogs love that."
*Enjoy this roasted potatoes and flying tomatoes recipe. Start your own backyard garden.
https://www.foodnetwork.com/recipes/ina-garten/garlic-roasted-potatoes-recipe-1913067
http://recipeofhealth.com/recipe/hidden-valley-flying-tomato-340313rb
Wash it down with Tiger's Blood.
"I have a different brain; I have a different heart; I got Tiger Blood man."
– Charlie Sheen
https://www.monin.com/us/tigers-blood-snow-cone
SNUB – Rita Volk 1990