CANINE GASTRIC JUICE DAY
MIND
TS Eliot 1888
His life and work were full of daring, astuteness and an acute ear for language. Anything else is bullshit.
*How did reading the poetry of TS Eliot change the way you think?
BODY
Serena Williams 1981
"For me it's so important to mix it up. I ran, and then I biked. Then I did elliptical. That didn't work out so well, because it was boring, so I tried yoga. I started dancing because I couldn't train when I was sick. We started making up moves, and it was fun. Now I run for 10 minutes, and then I dance."
*Run for 10 minutes                         Dance                    Play tennis with your sister
SOUL
Olivia Newton-John 1948
After her struggle with cancer, Newton-John has become respected and admired just as much for her courage as for her music.
Hold Your Own Event: You may choose to add a fundraiser to an existing event, create a new fundraising event at your work, club or with family and friends, or be sponsored by your friends, family and co-workers to complete an individual challenge.
The ONJ Centre can make a real difference to the lives of people touched by cancer.
*Think of holding a fundraiser with all proceeds going to ONJ's Cancer Centre. Maybe a drive-in showing of Grease
https://www.onjcancercentre.org/
MONEY
Ivan Pavlov 1849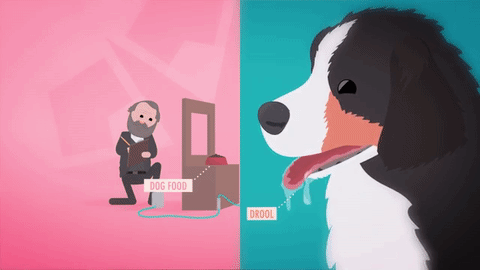 Pavlov kept his physiology lab running by selling something that he had easy access to: canine gastric juice. He sold thousands of containers of the juice each year to people around Europe, who drank it daily to treat dyspepsia (indigestion).
*Think of ways that you can raise money to keep your entrepreneurial ideas alive.
ENTERTAINMENT
Linda Hamilton 1956 – watch The Terminator
*Watch Linda Hamilton in the original classic – The Terminator.
BONUS: George Gershwin 1898
Many consider George Gershwin to be the most gifted musical composer that America has ever produced. He died of a brain tumor at the age of 38.
*Listen to the most gifted musical composer that America has ever produced – George Gershwin.
FOOD
Christina Milian 1981
Hydration: 7 bottles of water a day [] [] [] [] [] [] []
Breakfast: Bustelo espresso and egg white breakfast burrito with spinach, tomatoes and turkey bacon
Snack: Handful of almonds
Lunch: Chicken salad with cranberries, tomatoes and a light champagne dressing
Dinner: Two pieces each of yellowtail, jalapeño salmon and albacore sushi
*Eat like Christina Milian all day. Check off as you go. Satisfaction Guaranteed.
BONUS: Johnny Appleseed 1774 – Johnny Appleseed Cake for dessert
https://www.food.com/recipe/johnny-appleseed-cake-54352
SNUB – Emma Rigby 1989