SMILING POPE DAY
MIND
Wyclef Jean 1969
"One of the greatest is something my dad taught me. It basically translates to, 'Don't bow down to anyone until you go to their funeral and see them rise from the coffin.' In other words, no matter who you are, you are equal to everybody. Whether it is a king or queen or president, look them right in the eye."
*No one is better than you. Don't bow down to anyone today. Listen to Wyclef for motivation.
BODY
Felicity Jones 1983
Jones enjoys going to a place called Frame because they have many classes, her favorite being boxfit.
Boxfit is based on the training used for boxing so it includes skipping, boxing drills including footwork and abdominal workouts – all focusing on fitness and toning.
*Find a gym or video online and get a boxfit workout in. Watch Rogue One for motivation.
SOUL
Pope John Paul I 1912
John Paul I is remembered as someone close to ordinary people who understood their struggles and their dreams, and who knew how to make church teaching accessible and relevant.
He was dubbed "the Smiling Pope" by his people and known for his humor and good-natured attitude.
*Don't take religion so seriously. Have fun with it. If your church, and the people in it, take things too earnestly – that is your sign to look for something better. Find yourself a "Smiling Pope".
MONEY
Mike Judge 1962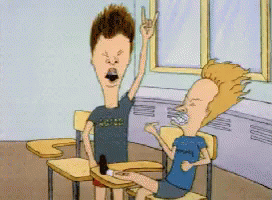 MTV's Beavis and Butthead could help you find a rewarding career.
The Beavis and Butthead matrix is a way of sorting out your likes and dislikes into "things that are cool" and "things that suck." This way, you can effectively filter out career paths that aren't a good fit.
*Make a 2-column list of "things that are cool" and "things that suck". Pursue a career with something listed on "things that are cool" column and avoid anything relating to your "things that suck" column. Watch Beavis and Butthead for motivation.
ENTERTAINMENT
Eminem 1972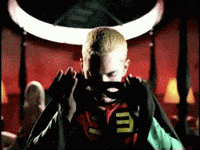 Eminem used pain to fuel him to greatness. The pain of living in a trailer park made him work so hard.
*Listen to Eminem for inspiration to fuel your greatness.
CROSSOVER: FOOD – Eminem serves fans at walk-up window as Mom's Spaghetti opens in downtown Detroit
https://www.food.com/recipe/moms-spaghetti-429803
FOOD
Robert Atkins 1930 – veggie spaghetti with turkey meatballs
Speak with your doctor, a nutritionist, or a dietician and ask any questions you have about the Atkins Diet.
*With just 5.7 net carbs, you can enjoy this Atkins Diet veggie spaghetti. Just don't vomit it on your sweater. Have some M&Ms for dessert.
https://www.atkins.com/recipes/veggie-spaghetti-with-turkey-meatballs/2228
SNUB – Evel Knievel 1938