D'OH DAY
MIND
Winona Ryder 1971
"When you finally accept that it's OK not to have answers and it's OK not to be perfect, you realize that feeling confused is a normal part of what it is to be a human being."
*Accept that you are not perfect, and you will make mistakes.
BODY
Amanda Beard 1981 – CrossFit Tabata Workout
"For those of you who don't know, a CrossFit Tabata is performing as many reps of the assigned exercise as you can in 20 seconds – then resting for 10 seconds, repeating again and again for a total of eight intervals, or 4 minutes of exercise."
*Go to her "Swim Like a Mom" blog to complete her CrossFit Tabata workout.
http://swimlikeamom.squarespace.com/slam/tag/amanda-beard-diet-and-exercise
SOUL
Bob Ross 1942
"We don't make mistakes. We just have happy accidents."
*Forgive yourself. Any mistakes were just happy accidents and another opportunity to learn
Use Bob Ross's website and paint a picture today – with happy little clouds.
MONEY
Galen Weston 1940
"Success is actually moving from failure to failure without any loss of enthusiasm. As you head out into your life, take what you have learned, be brave and never lose your enthusiasm."
*Has your business idea failed? __________ Is it failing as we speak? __________
Move from failure to failure and be brave without any loss of enthusiasm.
ENTERTAINMENT
Richard Dreyfuss 1947 – watch The Goodbye Girl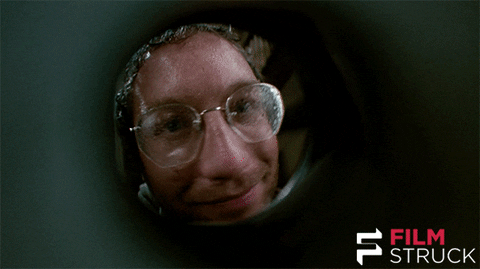 *Watch Dreyfuss become the youngest ever "Best Actor" Oscar winner in The Goodbye Girl
FOOD
Gabrielle Union 1972
Hydrate: Since her mid-thirties, she's been drinking a gallon a day []
Greens: Her diet includes at least 2 servings of leafy greens every day, like lettuce, spinach, kale [] []
Hashtag your lunch: Union posts tons of #FoodieFriday pictures on Instagram like eggplant cannoli's []
Dinner: When she wants a rib-eye steak, she'll keep her portions in check, eating 6 ounces []
Dessert: "If I want cupcakes, cookies, or a short stack, I don't deny myself," or maybe a D'ohnut []
BONUS: Dan Castellaneta 1957 – D'ohnuts for dessert
SIDENOTE: The voice of Homer Simpson is strictly a vegan and doesn't drink alcohol.
*It's not often you can eat like Gabrielle Union and Homer in on day. Recipes at 365dolf.com
SNUB – Tracee Ellis Ross 1972