NOAM CHOMSKY DAY
MIND
Noam Chomsky 1928
Excerpted from Chronicles of Dissent, 1992
Question: About the Pearl Harbor attack: you have a non-traditional view of the events leading up to that.
Chomsky: About an hour before Pearl Harbor, Japan attacked Malaya. That was a real invasion. The attack on Pearl Harbor was the colony, the military base on a colony of the U.S. An act of aggression, but on the scale of atrocities, attacking the military base on the colony is not the highest rank.
*Start reading Chronicles of Dissent by Noam Chomsky today. Chomsky feels the abuses, cruelty, and hypocrisies of power more intensely than anyone.
BODY
Larry Bird 1956
In the loneliness of Boston Garden, Bird shot more than 300 practice shots. "I really don't count my shots," Bird said. "I just shoot until I feel good."
*Get a friend to rebound for you as you take more than 300 shots. Shoot until you feel good.
CROSSOVER: FOOD – "In 2 ½ weeks I was off I ate ten gallons of ice cream and seven weddin' cakes,"
"I ate weddin' cakes 'cause you knew they was gonna be good. Who would fuck up a weddin' cake?"
SOUL
Emily Browning 1988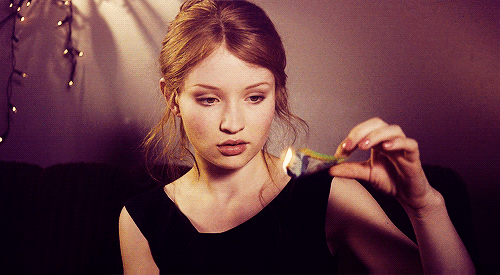 Did you grow up with religion? "I didn't, actually. My dad is an atheist. When I was six, I asked, "What happens when you die?" He gave the same answer my character Laura gives in American Gods: "You go in the ground and worms eat you."
*What do you think happens when you die?
MONEY
Yasiel Puig 1990
Puig did not seem too disturbed by the home burglary.
"I have too much f–king money in my life," "I ain't worried about that s–t. I have a f–king lot of money."
*Money is not the key to happiness and that's why some people feel like they have too much of it. Maybe Yasiel should invest in home security and donate what he saves to charity.
Investigate installing home security
ENTERTAINMENT
Ellen Burstyn 1932 – watch Alice Doesn't Live Here Anymore
*Watch Ellen Burstyn win an Oscar in Alice Doesn't Live Here Anymore.
FOOD
Sara Bareilles 1979 -pizza and hamburger
Do you still struggle with weight? "I'm comfortable, but I'm careful with what I eat. I'm still the pizza and hamburger girl, but I don't do it a lot. It's tough on the road when you pull off at the 97th truck stop of the day and have to choose between Wendy's and McDonald's again. It's challenging."
*Be a hamburger and pizza person today. Choose between Wendy's and McDonald's.
BONUS: Terrell Owens 1973 – "Get your popcorn ready"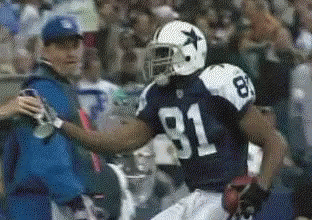 *Make perfect popcorn to celebrate Hall of Famer Terrell Owens' birthday.
https://food52.com/recipes/24215-perfect-popcorn
SNUB – Johnny Bench 1947