Look for the * for today's advice.
WET SANDWICH DAY
MIND
Georgia O'Keeffe 1887
https://www.georgiaokeeffe.net/
In the 1950s, O'Keeffe began to travel internationally. She created paintings that evoked a sense of the spectacular places she visited, including the mountain peaks of Peru and Japan's Mount Fuji. At the age of seventy-three she embarked on a new series focused on the clouds in the sky and the rivers below.
https://www.okeeffemuseum.org/about-georgia-okeeffe/
#1 in World's Best Places to Visit
Every day, the magnetic City of Light draws visitors who travel from around the globe to see iconic attractions like the Eiffel Tower, the Louvre and Notre Dame in real life. But what travelers really fall in love with are the city's quaint cafes, vibrant markets, trendy shopping districts and unmistakable je ne sais quoi charm.
https://travel.usnews.com/rankings/worlds-best-vacations/
*Make plans today to travel internationally. Even if you're 73, get out and see the world.
BODY
Karl-Anthony Towns 1995
https://twitter.com/KarlTowns?ref_src=twsrc%5Egoogle%7Ctwcamp%5Eserp%7Ctwgr%5Eauthor
The first cue you should take from Towns is to focus on movement quality, not quantity—and definitely not on how much weight you can move. "People in high school get hung up on lifting heavy weights and all this stuff," Towns says. "Don't do that. Make sure you do your exercises with purpose and great technique."
http://www.stack.com/a/karl-anthony-towns-workout
*Lift lighter weights today with purpose and great technique. Play some hoops and dominate inside and out.
SOUL
Shailene Woodley 1991
https://www.hbo.com/big-little-lies
https://twitter.com/shailenewoodley?ref_src=twsrc%5Egoogle%7Ctwcamp%5Eserp%7Ctwgr%5Eauthor
"My religion is the Earth, man. I believe in trees," Shailene told The Hollywood Reporter in March 2014. It is safe to assume that she isn't super religious and that she is more spiritual.
http://www.celebritybeliefs.com/shailene-woodley/
Care . Action . Change
Real Change happens when we question and seek truth and care so much to take action that yields the change we want to see. Activism is your everyday habits. The Shailene Woodley Foundation strives to empower, encourage and train people of all ages, backgrounds to choose activism as a lifestyle.
https://shailenewoodleyfoundation-jeannieduendev.nationbuilder.com/
All It Takes was founded in 2010 by Lori and Shailene as a global call to action. We believe that each of us has a responsibility to humanity and our planet to be a part of sustainable positive change and that happiness comes from participating in ways we are individually passionate about.
*Have a religion. The Earth as a religion is fine. It's OK to be more spiritual than religious. Activism as a lifestyle is a noble endeavor and happiness comes from participating in ways that you are passionate about.
MONEY
Jimmy Choo 1948
https://us.jimmychoo.com/en/home
Identify your spending style. Tackle your spending triggers.
http://www.moneycrashers.com/shoo-jimmy-choo-book-review/
https://www.huffingtonpost.ca/2017/08/16/quiz-spending-style_a_23039519/
*Take the above quiz from Huffington Post to identify your spending style.
Understand Your Spending Triggers
In many cases, knowing how to stop spending money has to do with identifying the emotional and psychological triggers that cause us to spend. If you remove those triggers, you'll remove the temptation and opportunity to overspend. So the next time you head out the door, keep these in mind:
Time of Day
Do you find that you have more energy during certain periods of the day? If so, shop during times when you have more energy and feel less stressed. You'll make wiser spending choices and think more rationally when you're relaxed and less pressured.
Environment
Are there certain environments that make you want to spend, or make you feel obligated to spend just because you're there? Craft fairs, shopping malls, home shows, and even when you're on holidays are all prime examples of times when you're more likely to spend impulsively. So, take away the temptation by either steering clear of such environments, or only taking a few dollars with you.
Mood
What's important is that you identify the moods that affect your spending behaviour, and to find ways to avoid shopping during moods that will cause you to impulse buy.
Peer Pressure
Don't be scared to let your friends know that you're trying to spend less; perhaps they'll help you on your journey, and some may even follow suite! What's important is that you surround yourself with friends who will support you as you work toward your financial goals.
Lifestyle
If you're accustomed to a certain lifestyle, it could be difficult to give up when you suddenly encounter a financial hardship. But, if your lifestyle ends up becoming bigger than your budget and you don't know how to stop overspending your budget, you could end up in worse shape.
https://www.mymoneycoach.ca/blog/how-to-stop-spending-money-7-tips.html#Spending%20Triggers
*Now that you know your spending style, you can start to eliminate your spending triggers.
ENTERTAINMENT
Sam Waterston 1940 – Watch The Killing Fields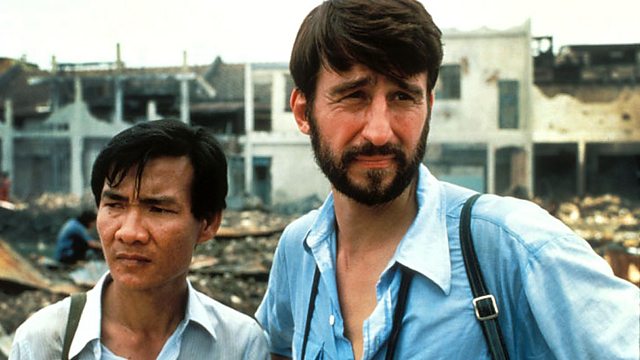 https://www.notablebiographies.com/newsmakers2/2006-Ra-Z/Waterston-Sam.html
Sam Waterston was warned early and often that acting was an "unreliable" profession.
"I mean, the truth is that at any time in this business you could fall off the edge of the world," he said.
But then, on the NBC series "Law & Order," he stumbled on the rarest thing in his business: A steady job
https://www.cbsnews.com/news/holding-court-with-sam-waterston/
https://www.amazon.com/Killing-Fields-Sam-Waterston/dp/B00004RF82
Critics Consensus: Artfully composed, powerfully acted, and fueled by a powerful blend of anger and empathy, The Killing Fields is a career-defining triumph for director Roland Joffé and a masterpiece of American cinema.
https://www.rottentomatoes.com/m/killing_fields/
*Watch Sam Waterston almost win an Oscar in The Killing Fields.
FOOD
Beverly D'Angelo 1951 – wet sandwiches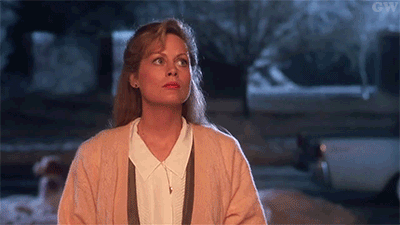 http://www.foodnetwork.com/recipes/fried-pepper-wet-sandwich-recipe.html
D'Angelo has continued to act steadily since the release of "Vacation", but she's been more focused in recent years in her role as a mother. She was in a turbulent relationship with Al Pacino from 1996-2003 and the couple had twins Olivia and Anton in 2001.
https://www.cbsnews.com/pictures/national-lampoons-vacation-where-are-they-now/5/
http://mentalfloss.com/article/66686/14-road-worthy-facts-about-national-lampoons-vacation
Rusty Griswold:
Mom, my sandwich is all wet.
Ellen Griswold:
They're all wet… Oh God!… The dog wet on the picnic basket.
https://www.quotes.net/mquote/101184
*Dance with this sandwich. Kiss this sandwich. Then enjoy your wet sandwich.
SNUB – Erwin Rommel
Review –
Make plans to travel internationally
Lift lighter weights
Activism could be your religion
Identify your spending style
Watch The Killing Fields
Make wet sandwiches