Look for the * for today's advice.
EAT LIGHTNING AND CRAP THUNDER DAY
MIND
Tiberius 42 BC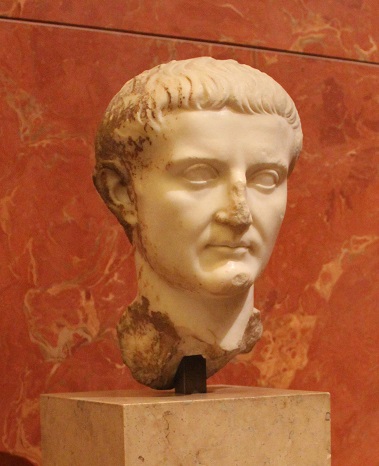 https://www.pbs.org/empires/romans/empire/tiberius.html
And yet, when he died, Rome was secure and solvent, no small achievement. He had also been highly respected as a military commander in his younger years, expanding and securing the boundaries of the Roman Empire. And throughout his life, he was fascinated by Greek art and culture, deeply immersed in philosophy and literature. So there's more to him than the monstrous figure that emerges from Tacitus and Suetonius.
http://blogs.getty.edu/iris/has-history-got-roman-emperor-tiberius-all-wrong/
Proof of one's existence is not to be found in the three-dimensional world (by tapping one's forehead, for example) but in the very fact that one is pondering that existence: You think, therefore you are.
https://www.realsimple.com/work-life/life-strategies/inspiration-motivation/philosophy-101
*Make it so "there is more to you", than your critics think. Be fascinated with art and culture. Immerse yourself in philosophy and literature. (for example)
BODY
Maggie Gyllenhaal 1977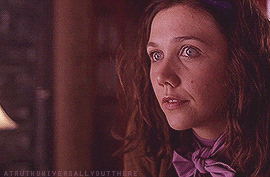 https://twitter.com/mgyllenhaal?ref_src=twsrc%5Egoogle%7Ctwcamp%5Eserp%7Ctwgr%5Eauthor
Together, they covered everything from the "lots of times" she's been told she's not pretty enough for certain roles ("They tell young actresses crazy shit.") to how her Crazy Heart supporting actress Oscar nomination didn't change much ("I still was fighting for the things that I wanted. It didn't, like, all of a sudden open every door.") to why she didn't know how to truly "work" until hitting age 35 ("I learned [doing The Honourable Woman] how to use my mind and what I am as a person right now and [to] use the fiction of the piece that I'm doing to make my heart and my brain bigger.").
https://www.hollywoodreporter.com/news/maggie-gyllenhaal-explains-why-she-s-tired-having-sex-deuce-1113556
http://www.foxsearchlight.com/crazyheart/
Always Eat, Stay Organized, Find a Workout You Love
https://www.self.com/story/maggie-gyllenhaals-top-3-healt
*Plan out all 5 of your meals today and do the workout that you've enjoyed the most over these last 10 months. Watch Maggie almost win an Oscar in Crazy Heart for motivation.
SOUL
Mirza Nazir Ahmad 1909
https://www.revolvy.com/page/Mirza-Nasir-Ahmad
'Love for All, Hatred for None'
http://whyahmadi.org/why-i-am-an-ahmadi/khalifatul-masih-iii-Hazrat-mirza-nasir-ahmad.html
*This simple message, from the one time head of the Muslim community, is your mantra for today.
MONEY
Shigeru Miyamoto 1952
https://twitter.com/shigerumlyamoto?lang=en
Even as he has become the world's most famous and influential video-game designer — the father of Donkey Kong, Mario, Zelda and, most recently, the Wii — Mr. Miyamoto still approaches his work like a humble craftsman, not as the celebrity he is to gamers around the world.
http://www.nytimes.com/2008/05/25/arts/television/25schi.html?_r=0
*Treat your work like a humble craftsman today. And in your free time, play classic video games like Donkey Kong.
ENTERTAINMENT
Burgess Meredith 1907 – watch Rocky
https://www.amazon.com/Rocky-Sylvester-Stallone/dp/B0017VT5E8
Find teachers you can learn from and stick with them.
Another major reason that Rocky can rise as high as he does in the first movie is that he finally meets a trainer with whom he works well: Mickey (Burgess Meredith). This lesson, however, isn't as boxing-specific as you might initially think. In any situation, your potential for success vastly increases if find someone who can teach you in a way you understand – give you the advice you need in a way that sticks with you. We should all be so lucky to find our respective Mickeys in life.
https://people.com/awards/10-life-lessons-we-can-learn-from-rocky-balboa/
*Watch Rocky through Rocky 3 to learn from the best motivator in the business – Mickey – "You're gonna eat thunder and crap lightning!"
FOOD
Pete Davidson 1993
https://www.nbc.com/saturday-night-live/credits/credit/season-44/pete-davidson
https://variety.com/2018/tv/features/pete-davidson-saturday-night-live-ariana-grande-proposal-1202917927/
Pete Davidson recently confessed that being engaged to Ariana Grande made his 'dick forever hard.'
Well, thankfully for the sake of his stomach, he appears to have got it all under control long enough to head out for a romantic pizza dinner with his (now ex) fiancé.
Sex can wait when there's a double pepperoni with mushrooms and extra cheese on offer.
https://metro.co.uk/2018/08/28/pete-davidson-replaces-sex-with-food-as-he-grabs-pizza-with-ariana-grande-7890818/
*Take your sweety to your favorite pizza place and enjoy a nice romantic pizza date. Then go home and enjoy each other. Hopefully it works out better for you than it did for Pete Davidson.
SNUB – Amare Stoudamire
Review –
Make it so "there is more to you"
Meal plan
"Love for all, hatred for none"
Treat your work like a humble craftsman
Watch Rocky
Go on a pizza date