GET YOUR SEXY BACK DAY
MIND
Joan of Arc 1412
*Less than a week into the New Year and you know that you must be your own inner judge. Be like Joan of Arc and recognize your inner conscience. You know the difference between right and wrong and today is a reminder of that.
BODY
Ndamukong Suh 1987
"I wanted to get back into what I call my "sexy"—that means more "cut up." There's really nothing secretive about my training—I did a lot of squats, bench presses, 60-yard shuttle runs, and sprints."
*Get back into your "sexy". Go to the gym and do 3 sets of squats, bench press, and 60-yard sprints.
SOUL
Eddie Redmayne 1982 – watch The Theory of Everything
While there is life, there is Hope.
*Actor Eddie Redmayne plays the role of Stephen Hawking in the movie The Theory of Everything. Watch the movie as inspiration to hold on to your beliefs.
MONEY
Nigella Lawson 1960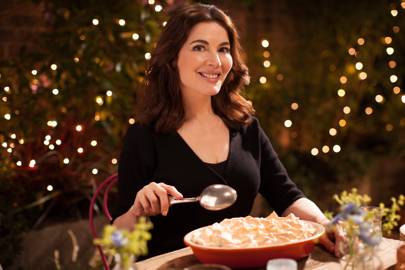 Asked what she hoped the children would learn from her: "To know that I am working and that you have to work in order to earn money.
*Repeat after me: "I know that I have to work in order to earn money." I now use it as my mantra when that alarm goes off in the morning or when things aren't going well at work. This is something that I will pass on to my kids. Remember that you are only working to make money for your next move. Your project of passion.
ENTERTAINMENT
Norman Reedus 1969 (Daryl Dixon) – watch The Walking Dead
*Watch the first season of The Walking Dead and see how valuable the redneck is during a zombie apocalypse.
FOOD
Jameis Winston 1994 – stolen crab salad
*Try the following crab salad from the birthday girl Nigella Lawson, and in honor of the birth of Jameis Winston, use stolen crab legs.
https://www.foodnetwork.com/recipes/nigella-lawson/crab-and-avocado-salad-with-japanese-dressing-recipe-1937661
SNUB – Ree Drummond 1969
REVIEW –
Recognize your inner conscience
Get your sexy back
Watch The Theory of Everything
Memorize this "I know that I have to work in order to earn money."
Watch The Walking Dead
Make stolen crab salad