NATIONAL PIE DAY
MIND
Richard Dean Anderson 1950 – (MacGyver)
"Another day, a whole 'nother set of fresh possibilities … I'm a sucker for mornings." – MacGyver
*Be a sucker for this morning as a new beginning. Watch an episode of MacGyver and it will help you realize that you can overcome any obstacle today.
BODY
Walter Frederick Morrison 1920
When Walter Morrison died in 2010, his family cremated him and turned him into the very toy Morrison invented in 1955, then under the name Pluto Platter.
It would later become one of the most successful toys of all-time under the new name adopted by Wham-O: the Frisbee.
*Go outside with a friend and throw a Frisbee around. Take today to think about your funeral arrangements.
SOUL
Chesley Sullenberger 1951
*For an uplifting story, you can watch the movie Sully or read some blogs from the birthday boy himself.
MONEY
John Hancock 1737
"John Hancock" is synonymous with "signature."
*What will your name be synonymous with when you are gone? At the very least, you can leave a legacy of some financial independence to those you have left behind. Take today to focus on your life insurance and if it will be enough to provide for your family after your passing. Use the John Hancock website on his birthday to research not only life insurance but also investing and retirement plans.
ENTERTAINMENT
Mariska Hargitay 1964 – watch Law and Order SVU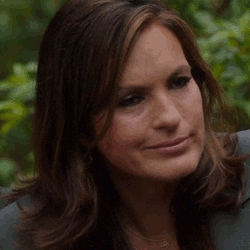 *I can almost guarantee you that it is on TV somewhere right now.
FOOD
Tiffani Thiessen 1974 – Mom's Cream Cheese Pie
NATIONAL PIE DAY
National Pie Day is celebrated annually on January 23rd.
"It's important for me to recognize how my life has changed since becoming a mother. The role of mom, more than any I've played as an actress, has given me new levels of comfort, joy, love and belonging beyond any measure of words, time or space."
*Enjoy Tiffani Thiessan's mom's cream cheese pie with your mom on National Pie Day.
SNUB – Tito Ortiz 1975
Review –
Be a sucker for this morning
Throw a Frisbee with a friend
Watch Sully
Get life insurance
Watch Law and Order SVU
Make cream cheese pie