LOVE WHO YOU ARE DAY
MIND
Douglas MacArthur 1880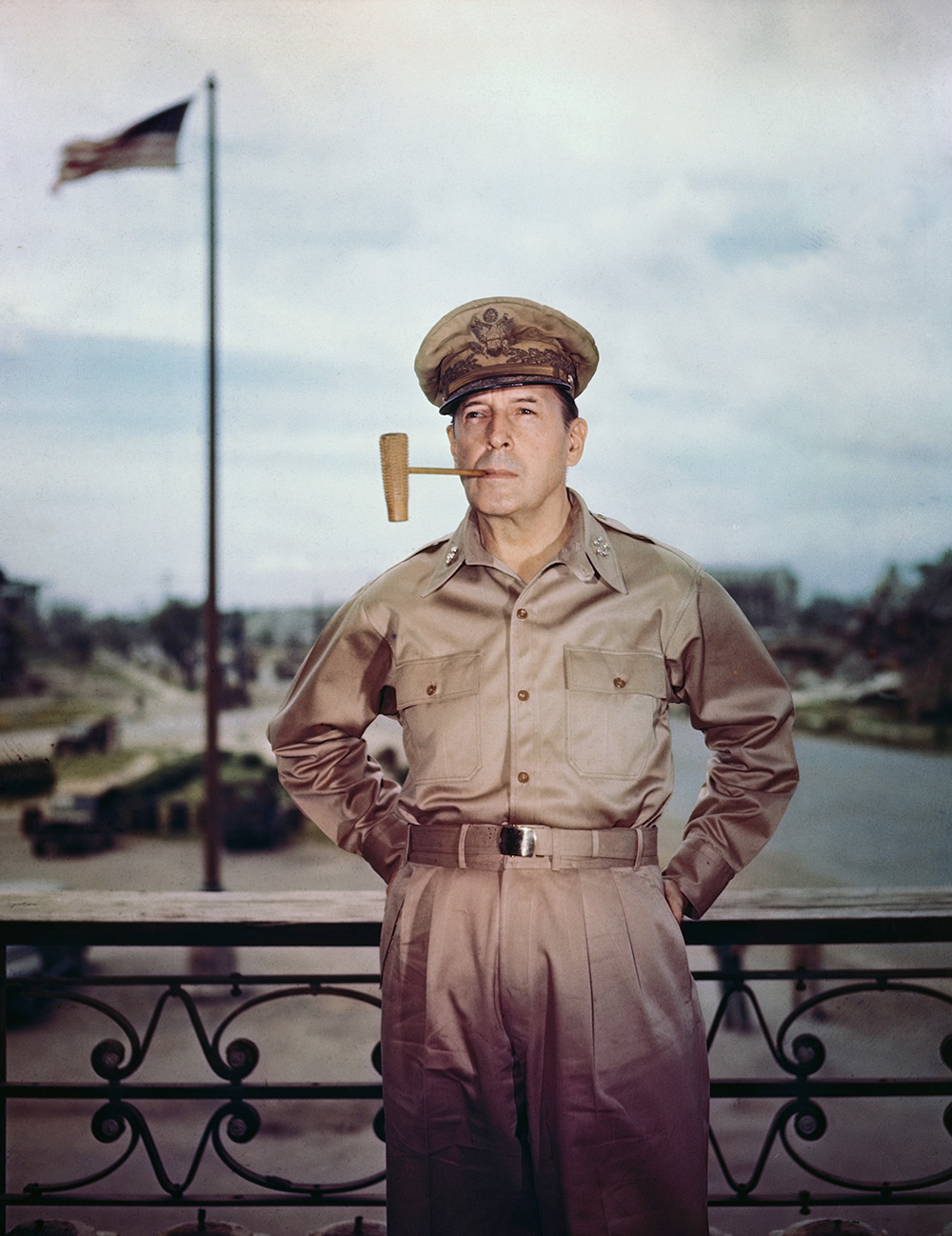 "I Shall Return"
*Today is the day to learn a new trick to use all year long. If you are in an unwinnable situation, don't just quit or give up, say "I shall return." This reminds you to revisit the situation when you are more prepared and this time conquer it. Try this the next time you are in an argument and the other person won't listen to reason.
BODY
Wayne Gretzky 1961
"When you're 6 years old, you want to do what makes you the happiest, and for me, it was to be able to skate in the backyard."
*Think about when you were 6 years old. What made you happiest? That is your workout today. Maybe you're like Gretzky – find a local ice rink and go skating. Maybe roller skating? I'm going to get a Nerf basketball hoop and shoot hoops in my living room for hours.
SOUL
Louis Zamperini 1917
Zamperini: The one thing he said that shook me up was, "When people come to the end of their rope and there's nowhere else to turn, they turn to God." I thought, That's what I did on the raft. All I did was pray to God, every day. In prison camp, the main prayer was, "Get me home alive, God, and I'll seek you and serve you." I came home, got wrapped up in the celebration, and forgot about the hundreds of promises I'd made to God.
*I highly suggest reading the book Unbroken by Laura Hillenbrand. I hate to sound cliché, but the movie really doesn't do it justice. Think about, in times of desperation, when you made promises to God. Take today to follow through on one of those promises. Seek God and serve him today.
MONEY
Paul Newman 1925
Since 1982, Paul Newman and the Newman's Own Foundation have given over $495 million to charity.
*In The Color of Money you'll learn that "money won is twice as sweet as money earned". I think we can also learn from Paul Newman that giving money to those who are less fortunate is three times as sweet. Find a way to win some money today and donate that money to Newman's Own Foundation. Buy some Newman's Own products today for future recipes.
ENTERTAINMENT
Kirk Franklin 1970
*Listen to Kirk Franklin songs and be entertained while soothing your soul.
FOOD
Ellen DeGeneres 1958 – vegan tacos
Love who you are.
"It's not up to me to question why, who or how I am. I just accept who I am, and I don't judge myself."
*Enjoy Ellen's favorite tacos while loving who you are. You can judge these vegan tacos, but don't judge yourself.
SNUB – Vince Carter 1977 – In 2020, Kobe died on his birthday.
Review –
Don't give up – say, "I shall return."
Do the "You as a 6-year-old Workout"
Follow through on a promise to God
Win money – donate it immediately
Listen to Kirk Franklin
Make vegan tacos