ON THE ROAD AGAIN DAY
MIND
Jerry Seinfeld 1954
"I read an article a few years ago that said when you practice a sport a lot, you literally become a broadband: the nerve pathway in your brain contains a lot more information. As soon as you stop practicing, the pathway begins shrinking back down. Reading that changed my life."
*This is why Seinfeld continued to work on his craft as a comedian. This is why you should continue to work on what is most important to you.
BODY
Michelle Pfeiffer 1958
Pfeiffer, who runs 4 to 6 miles a day on the treadmill, switched to a vegan diet several years ago to improve her health and boost longevity.
*Run 4 to 6 miles on the treadmill and eat vegan today. Watch Scarface for motivation.
SOUL
Willie Nelson 1933
Be Yourself
If there is one thing that Willie Nelson has always done better than anyone else, it's being Willie Nelson.
*Be yourself. It's good for your soul. So is listening to Willie Nelson. And smoking.
MONEY
Dale Earnhardt 1951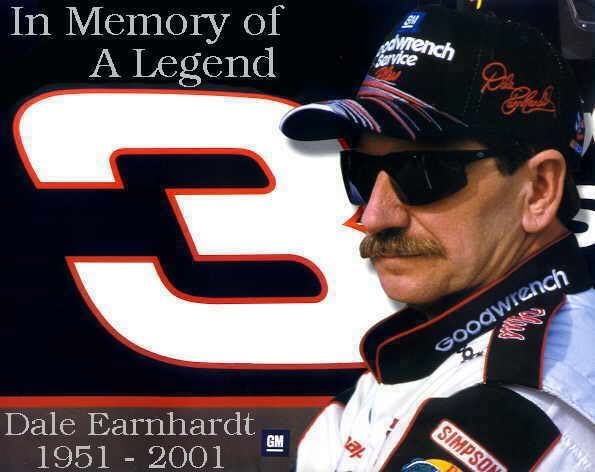 The former NASCAR driver's widow, Teresa Earnhardt, wants to keep the name from being used by Earnhardt's son and her stepson, Kerry Earnhardt, and his wife in their home designs and furniture business.
*Make sure your name is being used as you would want, after you are gone.
ENTERTAINMENT
Daniel Day-Lewis 1957 – watch Lincoln

*Watch Daniel Day-Lewis win 1 of his 3 Oscars as Abraham Lincoln.
FOOD
Uma Thurman 1970 – Durward Kirby burger and the famous "Five Dollar Milk Shake"
http://www.gregstarling.com/durwood-kirby-burger/
Vincent and Mia order food from a Buddy Holly–look-alike waiter (played by Steve Buscemi)— a "Douglas Sirk" steak and a "vanilla Coke" for Vincent, and a "Durward Kirby" burger and the famous "Five Dollar Milk Shake" for Mia.
http://www.shortlist.com/food-drink/how-to-make-the-5-milkshake-from-pulp-fiction
*Make this Durward Kirby burger and wash it down with a $5 milkshake. Enjoy this 1950s meal while watching Pulp Fiction.
What a day! Big names teaching us how to LIVE FAMOUSLY
SNUB – Duke Ellington 1899
Review –
Continue to work on your craft
Run 4 to 6 miles on the treadmill
Be yourself
How will your name be used when you are gone?
Watch Lincoln
Durward Kirby Burger and a $5 milkshake