MICHAEL SCOTT APPRECIATION DAY
MIND
Wilhelm Wundt 1832
If you give life to your chores and inject meaning into your daily tasks, you will feel more present in life rather than just being a silent spectator.
*Whatever you do around the house today, put all of your awareness into it. Don't run on autopilot – have self awareness.
BODY
Madonna 1958
A "typical" daily workout for Madonna includes a dance-based warm-up to get her heart rate up. Then, she shifts to upper body work, like 20 reps of push-ups, planking for up to 80 seconds, and core work. She'll finish by focusing on her thighs and legs with some isolated core training, stretching, and meditation.
*Train like the Material Girl today.
SOUL
Angela Bassett 1958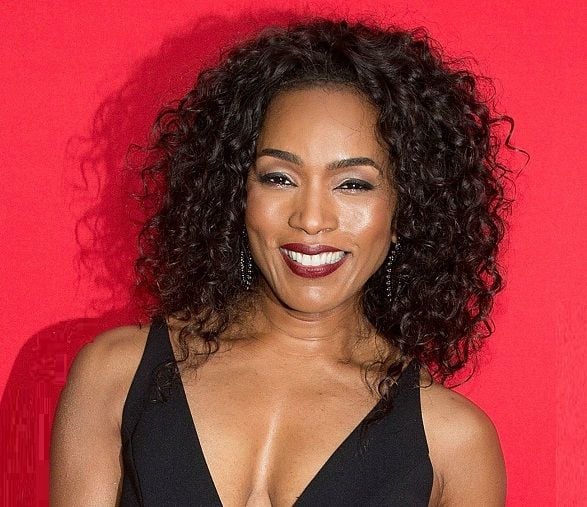 Q: Where do you devote your charitable dollars?
A: "It depends on what hits you in the heart. For me it has always been about children in St. Petersburg, helping the community where I grew up."
*What hits you in the heart? How can you help the community where you grew up?
MONEY
James Cameron 1954
Cameron would do everything from apply makeup to holding the camera if he could. His willingness to have a hand in every aspect of a film sets the standard for the work ethic and enthusiasm on his sets.
*Have a willingness to have a hand in every aspect of your job/company. Set the standard for other people's work ethic and enthusiasm.
ENTERTAINMENT
Steve Carell 1962 – watch Foxcatcher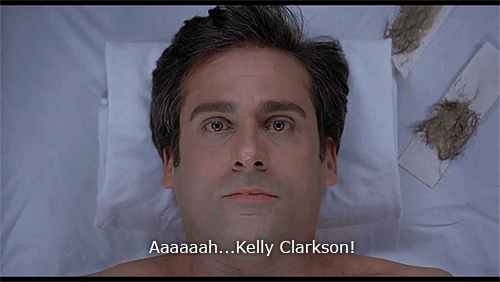 *Of course you should watch some reruns of The Office, or Anchorman, or 40 Year-Old Virgin, but also watch Steve Carell almost win an Oscar in Foxcatcher
FOOD
Kathie Lee Gifford 1953 – eggplant and zucchini pie
Kathie Lee Gifford designed this dish 20 years ago! It's still just as popular as ever.
Ingredients
1½ pounds fresh ricotta cheese
1½ pounds fresh mozzarella cheese
1/2 pound grated Parmesan cheese
1/4 cup chopped fresh parsley
2 eggs, beaten
Salt and freshly ground black pepper, to taste

2 large eggplants, peeled
4 large zucchini
4 cups all-purpose flour
4 eggs
4 cups breadcrumbs
1½ cups grated Parmesan cheese, divided
1/4 cup chopped fresh parsley
Salt and freshly ground black pepper
2 cups extra virgin olive oil
5 cups tomato sauce
PreparationFor the cheese mixture: In a large bowl, combine the ricotta, mozzarella, Parmesan, parsley and eggs. Mix well and season with salt and pepper to taste. Refrigerate briefly to make the mixture firm. For the eggplant and zucchini pie: 1. Preheat the oven to 350°F. Slice the eggplants and zucchini into 1/4-inch thick slices. 2. In one shallow bowl, place the flour. In a second bowl, beat the eggs with a fork until blended. In a third bowl, mix the breadcrumbs, 1 cup of the grated Parmesan cheese, parsley, salt and pepper. Line up the bowls on a work surface. 3. One at a time, carefully dip the eggplant and zucchini slices first into the flour, making sure both sides are covered; then into the egg mixture; and finally into the breadcrumb mixture. Coat both sides very well, and gently tap off any excess coating. Transfer to a large plate and season with salt and pepper. 4. In a large heavy skillet, heat olive oil over medium heat. Add the zucchini and eggplant and sauté on both sides until golden brown, about 3 minutes, making sure they are cooked all the way through until soft. Place the cooked eggplant and zucchini on paper towels to drain off the excess oil. 5. In a large 9- by 13-inch baking pan and add 1 cup of tomato sauce, a layer of eggplant and zucchini, and top with a layer of 1/3 of cheese mixture. Repeat the process 2 to 3 more times according to size of your pan. Top with a layer of tomato sauce and sprinkle with 1/2 cup of Parmesan cheese. 6. Bake for 20 minutes or until golden brown. Serve immediately. *Enjoy this eggplant and zucchini pie in honor of Kathie Lee.
SNUB – Young Thug 1991
Review –
Have self-awareness
Train like Madonna
Help your community
There's no job too small
Watch Foxcatcher
Eggplant and zucchini pie