NO MATTER WHAT, ACT LIKE ITS FRIDAY DAY
MIND
Maria Montessori 1870
"Always do what you have shown the child to do! Lead by example, carry jugs, bowls trays with two hands. Be quiet and graceful when placing objects on the table. Sit on the child's dominant side. Move slowly."
*With your own children, or if you are around children today, lead by example with all of your actions.
BODY
Larry Fitzgerald 1983
Running workouts, plyometrics, and horizontal jumping like box jumps – Fitzgerald admits he despises these conditioning techniques, but he can't dispute their value.
http://www.bodybuilding.com/fun/above-and-beyond-larry-fitzgeralds-workout-and-nutrition.html
*Try these despised conditioning techniques that keep Larry Fitzgerald one of the top wide receivers in the NFL.
SOUL
Richard Gere 1949
When you are asked about Buddhism, are there certain themes you return to that you feel are helpful, such as compassion?
"Absolutely. I will probably discuss wisdom and compassion in some form, that there are two poles we are here to explore—expanding our minds and expanding our hearts. At some point hopefully being able to encompass the entire universe inside mind, and the same thing with heart, with compassion, hopefully both at the same time. Inseparable."
*Expand your mind and your heart. Look into Buddhism today.
MONEY
Marcia Clark 1953
Viking paid her $4.2 million for the rights to her story – "the highest price yet for a trial-related book and one of the largest sums ever paid for a nonfiction book."
"This was the only book related to the trial that even remotely interested us," said Pamela Dorman, Viking's executive editor at the time. "Marcia is the person who emerged as the real winner."
*Marcia Clark lost the "Trial of the Century" but emerged as the real winner (financially). Think of your most recent "loss" – how can you emerge a winner?
ENTERTAINMENT
Chris Tucker 1971 – watch Friday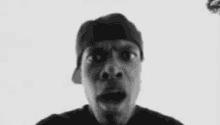 Fans often offer him pot. "They want to say they smoked with Smokey,"
"I'm so glad I don't smoke—I'd be high all the time."
*Expand your mind and watch Friday, regardless of what day it is.
FOOD
Itzhak Perlman 1945 – meatloaf
http://cooking.nytimes.com/recipes/2788-itzhak-perlmans-favorite-meat-loaf
*Listen to Itzhak Perlman while making his favorite meatloaf. Enjoy it while watching Friday. Save the leftovers for meatloaf sandwich munchies
SNUB – Deborah Gibson 1970
Review –
Lead by example with your actions
Larry Fitzgerald workout
Look into Buddhism
Emerge as the real winner
Watch Friday
Make Itzhak Perlman Meatloaf