SNOOP D-O-DOUBLE G DAY
MIND
Kamala Harris 1964
"There will be a resistance to your ambition, there will be people who say to you, 'You are out of your lane.' "They are burdened by only having the capacity to see what has always been instead of what can be – but don't let that burden you."
*Who might have a problem with your ambition?
BODY
Mickey Mantle 1931
Mickey Mantle, his face drawn, and his body weakened from the effects of a liver transplant that saved his life, said he wanted to tell children, 'don't be like me.' 'All you have to do is look at me and see where (my life) was wasted,'
*Go to the batting cages and swing away like Mickey Mantle. No booze today!
SOUL
John Krasinski 1979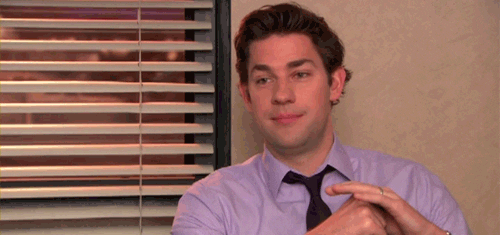 "I actually grew up Catholic, so I know all about [marriage preparation classes] — they try to get you to understand that marriage isn't just this little thing you can offer someone as a gift. It's a really important thing to learn how sometimes it's not that easy to spend all that time with someone. They basically just make you aware of all the sacrifices you have to make before you do it."
*Your reminder that marriage is not easy, and you do need to work on it all the time. Watch Krasinski make the ultimate sacrifice in A Quiet Place.
MONEY
Snoop Dogg 1971
Good marketing is being generous
Snoop Dogg is living proof that the best marketing tactic is not to ask, but to give. He checks his ego at the door and uses opportunity to grow his network of fans.
*How were you generous with your time today?
Remember that you are using opportunities to grow your network and remain relevant by helping other people. Listen to Snoop for motivation.
BONUS: Tom Petty 1950
Tom Petty, with his workman-like approach to things, just cut out the unnecessary stuff and focused on the most important thing: the music.
*Whatever your passion is, take a workman-like approach to it. Cut out the unnecessary stuff and focus on the most import thing. Listen to Tom Petty for inspiration.
MONEY advice from 2 music icons.
ENTERTAINMENT
Viggo Mortenson 1958 – watch Captain Fantastic
*Watch Viggo Mortenson almost win an Oscar in Captain Fantastic.
FOOD
Candice Swanepoel 1988
"I like a healthy breakfast. I like croissants, pizza, pasta, eggs, steak. I love vegetable omelets."
*If she says that these are healthy, who are we to argue?
Croissants [] pizza [] pasta [] eggs [] steak [] veg omelet []
SNUB – Bela Lugosi 1882