PRINCESS LEIA DAY
MIND
Alfred Nobel 1833
"I am a misanthrope and yet utterly benevolent, have more than one screw loose yet am a super-idealist who digests philosophy more efficiently than food."
It was the idealist in him that drove Nobel to leave his fortune to those who had benefited humanity through science, literature and efforts to promote peace.
mis·an·thrope – a person who dislikes humankind and avoids human society.
*Don't be a misanthrope.
Idealist – a person who cherishes or pursues high or noble principles, purposes, goals
*Be a super-idealist instead. Which are you?
BODY
Ricky Rubio 1990
When Rubio is tired of the gym, he and his trainer engaged in outside-the-box training, like going kayaking or hopping on a bike and going for a long ride.
*Go kayaking today, or if that's not an option, hop on a bike and go for a long ride. Play a game of pickup basketball and be the point guard like Rubio.
SOUL
Ronald McNair 1950
"So how was a colored boy from South Carolina — wearing glasses, never flew a plane — how was he gonna become an astronaut?"
Along with other surviving family members of Challenger victims, Ronald's wife founded the Challenger Center for Space Science Education in memory of the entire mission crew.
Interested in helping a Challenger Learning Center? Contact one in your area and get involved.
*Contact a Challenger Learning Center in your area and get involved today.
MONEY
Kim Kardashian 1980
"I'm cheap about so many things. I look over everything. I would say I am pretty frugal,"
"You know, I thought the more money I made, that I would spend more. And that's the opposite. The more money that I make, the more I want to save."
*Hopefully you have become like Kim Kardashian… in some ways. The more money that you've made is hopefully inspiring you to save even more. Look over all your spending this year and see
ENTERTAINMENT
Carrie Fisher 1956 – watch Star Wars: The Last Jedi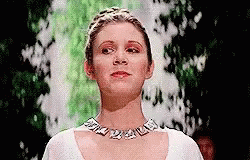 *Not only is it the last Jedi, but it's also the last time you will see Fisher as Princess Leia. Watch it with your brother or sister – don't open mouth kiss them though.
FOOD
Benjamin Netanyahu 1949 – Israeli Salad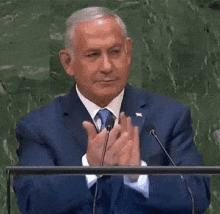 Prime Minister Benjamin Netanyahu eats fruit and vegetables at government meetings. Outside of meetings he likes to eat raisins and nuts.
*Eat lots of fruits and vegetables today. Snack on some raisins and nuts. End your day with this delicious Israeli Salad. Wash it down with a Princess Leia.
https://toriavey.com/toris-kitchen/israeli-salad-week/
Princess Leia – Pear vodka, cranberry juice, and pineapple juice all intermingle for a triple threat.
SNUB – Zack Greinke 1983