STRAIGHT CASH HOMEY DAY
MIND
Mike Krzyzewski 1947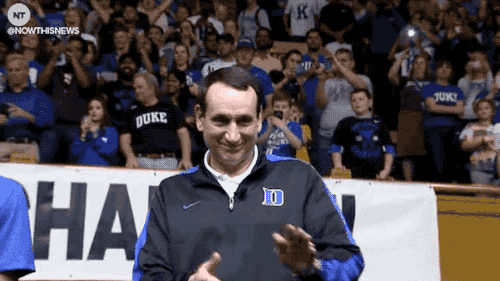 "When you are passionate, you always have your destination in sight and you are not distracted by obstacles. Because you love what you are pursuing, things like rejection and setbacks will not hinder you in your pursuit. You believe that nothing can stop you!"
*What are you passionate about?
What is a rejection you've had with this passion?
BODY
Henry Rollins 1961
"I believe that the definition of definition is reinvention. To not be like your parents. To not be like your friends. To be yourself."
*Be better than your parents. Be better than your friends. Be yourself today and crush Rollins's balanced workout
BONUS: Denise Austin 1957
*Go to her website and go shopping for fitness, nutrition, and/or well-being.
SOUL
Chuck Yeager 1923
"I really didn't have apprehension because it doesn't do a damn bit of good. It's like religious people say: 'When you get into trouble in an airplane, don't you pray?' No, God can't help me. I've got to help myself. And that's basically the way you look at it. You can get yourself into a position where it's impossible to get out. Well, obviously you're going to die then. If you die, you don't know anything about it anyway."
* None of us is immune to fear, and what determines success or failure is how we deal with it.
MONEY
Randy Moss 1977 – "Straight cash homey"
"Straight cash, homey."
*Only use cash today. If need be, go to the ATM and get out X amount of money for the day and only use it. I know that I am too loose with my debit card, but more disciplined with cash.
ENTERTAINMENT
Stockard Channing 1944 – watch Six Degrees of Separation
*Watch Channing almost win an Oscar in Six Degrees of Separation.
FOOD
Jerry Springer 1944 – mashed potato meatloaf
*While eating Jerry's mashed potato meatloaf, watch an episode of his show. It will instantly make you feel better about yourself.
https://www.astray.com/recipes/?show=Jerry+springer%27s+mashed+potato+meatloaf
SNUB – Mena Suvari 1979 – "Meat products resemble pain, horror, and anxiety."