WEEK DAY
MIND
The Weeknd 1990
"Be loyal to your own piece of mind."
*Stay loyal to whatever eases your mind. Don't stray from what makes you sleep well at night.
BODY
Jerome Bettis 1972
"I don't work out as much as I did as a player, but I try to work out at least three days a week, preferably four. My workouts have changed too — now it's all about cardiovascular training and not so much about weightlifting. I lift a little bit to maintain muscle consistency, but I don't do heavy weights anymore — I do lighter weights and more repetitions. That was a major shift from my playing days. For my cardio workouts, I try to mix it up. I ride the bike; I do the elliptical machine and I walk the treadmill on the highest incline."
*What did you do for 36 minutes in honor of Bettis #36?
Did you lift some light weights with high reps?
SOUL
Jon Ossoff 1987
He wrote a letter to the Atlanta Jewish community saying his Jewish upbringing instilled in him 'a conviction to fight for the marginalized, the persecuted and the dispossessed.'
MONEY
Ice-T 1958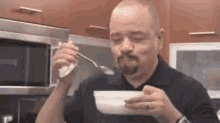 "If I go to Denny's or IHOP, people are like, 'You eat at IHOP?' And I'm like, 'Is there a Gucci egg somewhere that I'm missing?' An egg is a goddamn egg; I don't care if it's from the Ritz Carlton."
"People have this bizarre idea that, if you have a couple bucks, you gotta eat abstract food. Like we went on vacation in St. Barths, and everything had truffles on it. I wanted to bury myself next to a tree after a while. I was like, 'Yo, I feel like I'm turning into a fucking truffle."
*There are no Gucci eggs. You don't have to spend a lot of money on food.
Try not to spend any money on food today or do the CROSSOVER below.
CROSSOVER – FOOD – Go to Denny's or IHOP for breakfast – make sure you order iced tea.
ENTERTAINMENT
Mahershala Ali 1974 – watch Green Book
*Watch Ali win an Oscar in Green Book
FOOD
Elizabeth Olsen 1989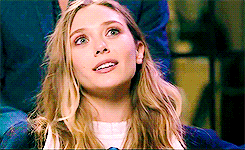 She would start out the day with a teaspoon each of almond butter and jam before training
Breakfast: then follow that with a protein shake or eggs and vegetables for breakfast []
Lunch: fish or chicken for lunch [] Dinner: vegetables and another fish for dinner []
Snacks: fresh fruit, vegetables, and hard-boiled eggs throughout the day []
*Eat like The Scarlet Witch – Wanda Maximoff. Check off as you go.
SNUB – John McEnroe 1959 – "You've got to be kidding me."