BELIEVE IN LIFE DAY
MIND
W.E.B DuBois 1868
"Believe in life! Always human beings will live and progress to greater, broader, and fuller life."
*Believe in life today. Today is the reason that you are alive.
BODY
Emily Blunt 1983
Circuit one:
Side planks (30sec) [] [] [] Jump planks (15 reps) [] [] [] Pushups (10 reps) [] [] []
Circuit two:
Squat presses (15 reps) [] [] [] Pull ups (10 reps) [] [] [] Bent over row exercises (15 reps) [] [] []
Circuit three:
Lateral lunges (10 reps each leg) [] [] [] Step ups (10 each leg) [] [] [] Straight leg sit ups (15 reps) [] [] []
*Complete 3 rounds of this Emily Blunt Circuit Training.
SOUL
Dakota Fanning 1994
"I certainly am not perfect. I have made mistakes and I'm learning just like everyone else, but I have great people around me, my family, my friends and people that I work with. They've helped me along the way. And that's the most important thing in life, is your relationships with others."
*Who are the great people around you?
How have they helped you?
MONEY
Michael Dell 1965
"In professional circles it's called networking. In organizations it's called team building. And in life it's called family, friends, and community. We are all gifts to each other, and my own growth as a leader has shown me again and again that the most rewarding experiences come from my relationships."
*Build relationships to build your dream business. "Dude! You're getting a Dell"
ENTERTAINMENT
Daymond John 1969 – watch Shark Tank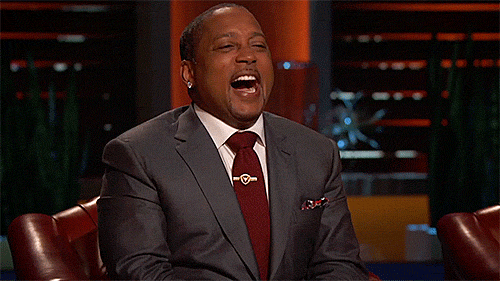 *Jot down notes as you watch Daymond John on Shark Tank.
FOOD
Aziz Ansari 1983 – tortellini carbonara
You should always choose pasta over love; pasta will never leave you.
*Remember that pasta is forever, as you become a Master of Carbonara by making tortellini carbonara just like Aziz Ansari in Master of None.
BONUS: Josh Gad 1981 – hot brownie sundae for dessert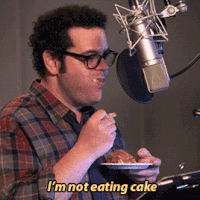 "Chart House in Malibu has this ridiculous hot brownie sundae that is just a heart attack on a plate, but it's so spectacularly good."
*Don't Chart yourself.
https://www.latimes.com/recipe/blds-hot-fudge-brownie-sundae
SNUB – Andrew Wiggins 1995