BECOME A WRITER OR AN ACTOR DAY
MIND
John Steinbeck 1902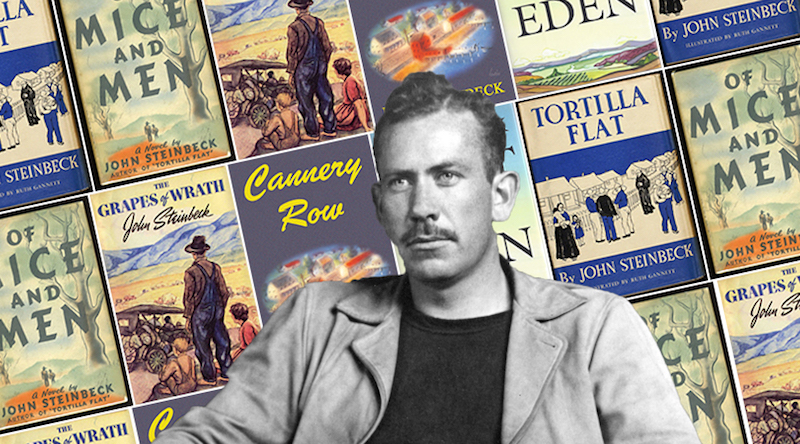 "If you have to make a difficult or life-changing decision, don't let anyone else decide for you. It's your life. Don't let anyone 'shoot your dog' for you."
*It's your life. Don't let anyone make life changing decisions for you.
BODY
Kate Mara 1983
"My favorite workout spot is this amazing ballet and Pilates studio called Ballet Bodies in L.A. I go there five days a week when I'm home. Some days I do the ballet workouts, other days I do Pilates."
*If you live in L.A., you know where to go. If not, find a ballet and/or Pilates studio for today.
SOUL
Henry Wadsworth Longfellow 1807 – A Psalm of Life

Tell me not, in mournful numbers, Life is but an empty dream!
For the soul is dead that slumbers, And things are not what they seem.
Life is real! Life is earnest! And the grave is not its goal;
Dust thou art, to dust returnest, Was not spoken of the soul.
*Live life to its fullest, find a purpose, and leave a lasting legacy for future generations. A Psalm of Life is meant to encourage you to spend your life in pursuit of meaningful, compassionate acts that will change the lives of others…. those living, and those to come.
MONEY
Tony Gonzalez 1976
What was the best financial advice you got?
"I learned about 'risk capital' [or money invested in high-risk, high-reward ventures]
Risk capital means you need to plan ahead. I ask my advisor how much money I can invest in business interests per month, while still keeping my 20-year plan intact. We figured out how much money it will take for me to sustain my lifestyle if I live 99 years. That number adjusts every year and goes up when I get a new contract."
*Talk to your financial planner to help you answer these questions –
How much money can you invest per month?
What is your 20-year plan?
How much money will it take to sustain your lifestyle if you live to 99?
ENTERTAINMENT
Elizabeth Taylor 1932 – watch Butterfield 8 (1960)
*Watch Liz win an Oscar in Butterfield 8.
BONUS: Joanne Woodward 1930 – watch Three Faces of Eve (1958)
*Watch Woodward win an Oscar in Three Faces of Eve.
FOOD
Chilli Thomas 1971 – eat like the C in TLC
Breakfast: Oatmeal topped with honey, flaxseed, blueberries, with baked tempeh on the side []
Lunch: A Strawberry Shakeology smoothie with frozen strawberries, coconut oil, peanut butter, goji berries, and unsweetened almond milk []
https://www.teambeachbody.com/shop/us/shakeology/shakeologyv1
Dinner: Collard greens, baked sweet potato, and baked tempeh with mustard []
SNUB – Josh Groban 1981