FOLLOW THE HOOD ORNAMENT DAY
MIND
Henry Cavendish 1731
Henry Cavendish was among the most brilliant minds of the 18th century – he dropped out of school all together rather than talk in public.
Admit nervousness
All you have to do is admit that you are a bit nervous speaking to your audience.
The best way to do this is by joking about it. Here's an example "On the way here, only God and I knew what I will be presenting. (looking a bit nervous) Now, only God knows."
*Work on becoming a better speaker today. Yes, you need to do this.
BODY
Brett Favre 1969
Five days a week he got up at 7 a.m. for a 60- to 75-minute workout that simulated what he might go through in a typical game
He worked with medicine balls, bungee ropes and different kinds of weights to build up his strength and endurance.
*Train like Brett Favre did to be an "iron man" in the NFL.
SOUL
Andrew McCutchen 1986
"I had found my place on the team, but that team had had 20 straight losing seasons by 2013. Ouch! It was tough showing up at the park with a losing record, knowing that you're trying your best, and letting down your fans."
"I got on my knees. Lord, I love this game, but even if I didn't have it, I know what can never be taken away, and that's my love for you and your love for me. I want to do my best to help this team win. For the fans. For my family. For Coach Rutland. For Fort Meade and all the people who helped me and prayed for me."
*Pray for what you want and know that God's love for you can never be taken away."
MONEY
Peter Coyote 1941
"I accepted the challenge, got my license as a registered representative entitled to be a stockbroker, and went into my dad's business. But my dad had never taught me anything about money."
"I had lived my whole life in judgment of this system and the people in it, and I just couldn't pull off pretending to be one of them. It was a really bad time for me, and it led to a lot of drug use."
*If your current job involves you having to pretend to be someone you are not – it's time to look elsewhere.
ENTERTAINMENT
David Lee Roth 1954 – listen to Van Halen
"If you're busy looking in the rear-view mirror and thinking about it as it goes by, you're not following the hood ornament. I figure the rear-view mirror is just so you can see how good you look while you're getting somewhere."
*Follow the hood ornament and jam out to some Van Halen (David Lee Roth Van Halen of course) and some of Dave's solo work as well. Cause nobody cares for me.
FOOD
Dale Earnhardt, Jr. 1974 – Dale Jr. Strangewich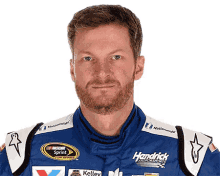 Bite into a delicious Dale Earnhardt Jr. Strangewich made with Hellmann's Real Mayonnaise, bananas, and classic white bread.
Evenly spread Hellmann's® Real Mayonnaise on one side of each bread slice.

Top 1 bread slice with banana, then top with remaining bread slice.
*Enjoy Junior's strangewich. If that's not enough, know that he likes to eat buffalo wings and binge watch The Walking Dead if rain ends a NASCAR race.
BONUS: Mya 1979
Mya's Organic & Vegan Planet 9 Fine Wine.  (Available in shop section myamya.com/shop)
*Nothing goes better with a mayo and banana sandwich than organic and vegan fine wine.
SNUB – Mario Lopez 1973
Review –
Work on being a better speaker
Train like Brett Favre
Pray for what you want
Find a job where you can be yourself
Listen to Van Halen (David Lee Roth's only)
Make a Dale Earnhardt Jr. Strangewich