ROASTED VAMPIRE CHICKEN DAY
MIND
Friedrich Nietzsche 1844
"If we possess a why of life we can put up with almost any how."
*You should know your "why" by now. Keep reminding yourself of your goals to get you through any setbacks.
BODY
John L. Sullivan 1858
John L. Sullivan's workout included getting up early and walking for six or seven hours, then run, then swim, then wrestle and then do a boxing workout!
*Try this John L. Sullivan workout today. Make it a yearly tradition on his birthday.
SOUL
Bailee Madison 1999
"If you have God in your life, if you just look to your Heavenly Father -despite struggles and hard times- He is always watching over you."
*Remember that God is watching over you today.
MONEY
Kevin Harrington 1956
"By using an investor's money, you aren't completely putting your finances (and future) in danger. Yes, you still have to return the money, and interest is also part of the equation, but you are using money to help you make more money — not spending money on a cruise with a credit card (aka money that was spent, and isn't coming back)."
*If you are going to go into debt, make sure it is to help you eventually make money.
ENTERTAINMENT
Penny Marshall 1943 – watch A League of Their Own
*Watch Marshall's direction of this classic that was selected for preservation in the United States National Film Registry by the Library of Congress in 2012. 
FOOD
Emeril Lagasse 1959 – Roasted Vampire Chicken for Halloween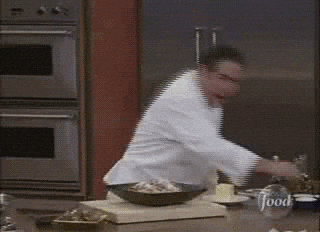 *Half way to Halloween so watch the above video and cook along to make Emeril's roasted vampire chicken
SNUB – Dominic West 1969
Review –
Know your "why"
Attempt a John L. Sullivan workout
God is watching over you
Good debt  > credit card debt
Watch A League of Their Own
Make roasted vampire chicken