Look to the * for today's advice.
D-DAY
MIND
Nathan Hale 1755
http://www.earlyamerica.com/nathan-hale-american-hero/
Guard against your own weaknesses: A more experienced spy would never have fallen into Rogers' befriending trap, but Nathan did. As we'd learned, Hale did not inherently have the ability to deceive, and he perhaps felt a secret, non-deceitful bond with Rogers, a fellow American soldier. A worldly Hale could have guarded against this gullible weakness of his, but he didn't. There was one other flaw that Hale may have had that was left from his Yale college days. Though pious, it's reported that Nathan still liked alcohol. It's very plausible that Robert Rogers, a well-known life-long alcoholic, bought some drinks for Hale that night which possibly could've opened Hale up for a more confidential and damning conversation. Rogers invited Hale to breakfast with him the next morning. Hale accepted for some reason. Rogers was setting the scene to spring the trap.
*Guard against your weaknesses today. Think about your flaws today and don't let them get you caught in a trap.
BODY
Robert Englund 1947 aka Freddy Kruger – get some sleep
Englund's interview with Wes Craven landed him the role playing the burn scarred dream demon Freddy Krueger in A Nightmare on Elm Street and launched him into horror history.
Scientists have gone to great lengths to fully understand sleep's benefits. In studies of humans and other animals, they have discovered that sleep plays a critical role in immune function, metabolism, memory, learning, and other vital functions.
http://healthysleep.med.harvard.edu/healthy/matters/benefits-of-sleep
*Sleep at least 8 hours tonight. Have sweet dreams.
SOUL
Diego Velazquez 1599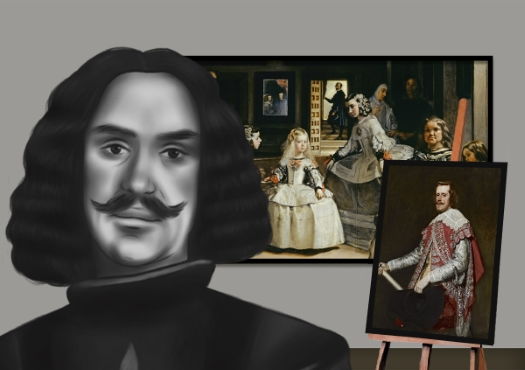 https://www.diegovelazquez.org/
On the right, at the bidding of the Guardian Angel, the Christian Soul, personified as a kneeling child, contemplates the suffering of Christ.
https://www.nationalgallery.org.uk/paintings/diego-velazquez-christ-contemplated-by-the-christian-soul
*Look up some of Diego's work to contemplate the suffering of Christ.
MONEY
David T. Ambercrombie 1867
http://www.mdhs.org/underbelly/2013/05/16/baltimores-clothes-horse-david-abercrombie/
Abercrombie has transformed many times over the years.
It went from an outdoor gear shop in the late 19th century to a retailer known for oversexed, borderline-softcore pornographic ads. It was later maligned, and it looks like it's headed towards tame basics
http://www.businessinsider.com/abercrombie-fitch-crazy-history-2011-4
*Always be prepared to transform your business. Especially if you are using oversexed, softcore porn for advertising.
ENTERTAINMENT
Paul Giamatti 1967 – watch Cinderella Man
https://www.uphe.com/movies/cinderella-man
HE LIKES PLAYING SUPPORTING ROLES.
Though he emerged as more of a leading man in the early 2000s with movies like American Splendor and Sideways, Giamatti is content to play a supporting role. "I think you're given more license to have fun, in a way," he told The Guardian of being a supporting player. "You're supposed to be more vivid, your job is to be more eccentric. I think I just like it better. There's something about working in a smaller space that I'm more temperamentally suited to."
http://mentalfloss.com/article/501488/15-surprising-facts-about-paul-giamatti
http://afathersheartbeat.com/cinderella-man-changed-life/
*If this movie doesn't motivate you to improve your mind, body, and soul – it may be time to refocus. Watch Giamatti get robbed of an Oscar for best supporting actor.
FOOD
DeAndre Hopkins 1992 – Texas crab cakes
https://www.heb.com/recipe/recipe-item/texas-gulf-coast-crab-cakes/1392729196244
http://www.houstontexans.com/news/article-2/DeAndre-Hopkins-to-serve-as-spokesman-for-Houston-Food-Bank-and-Souper-Bowl-of-Caring/be4d9163-e0a4-4d6f-89e3-13b50d11d28c
Hopkins went from a food bank recipient to a spokesman.
https://www.houstonchronicle.com/sports/texans/article/DeAndre-Hopkins-From-hunger-and-darkness-to-5767135.php
The list was rather enlightening, ranging from Brian Cushing's favorite food — sushi — and Deandre Hopkins' love of crab cakes
http://houston.culturemap.com/news/city-life/01-22-16-texans-cookbook-reveals-players-favorite-recipes-and-foods-and-some-of-them-will-surprise-you/#slide=0
Most-needed food items:
Canned tuna, chicken or salmon.
Peanut butter.
Meals in a can (soup, stew, chili)
Low-sodium canned vegetables.
Canned fruit in its own juice or water.
Olive or canola oil.
Spices (cinnamon, chili powder, cumin, salt-free spice blends)
Canned foods with pop-top lids.
Donate Food – Second Harvest Food Bank
https://www.shfb.org/give-help/donate-food/
*After donating to your local food bank, enjoy these Texas crab cakes while watching Cinderella Man.
Use Nathan Hale's last words being going to bed tonight… ""I only regret that I have but one life to lose for my country."
SNUB – Bjorn Borg 1956
Review –
Guard against your weaknesses
Get 8 hours of sleep
Contemplate the suffering of Christ
Be prepared to transform your business
Watch Cinderella Man
Make Texas crab cakes