LIGHT MY FIRE DAY
MIND
David Carradine 1936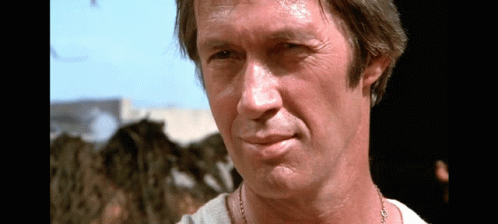 "If you trust yourself, any choice you make will be correct. If you do not trust yourself, anything you do will be wrong."
*Trust yourself – see what happens.
BODY
Dwight Howard 1985
"If you want a great body, the first thing you have to start doing is running. Getting up early, running, drinking a lot of water, and doing something that's really going to push your body to the limit, like boxing. Or some type of crazy cardio, like spinning."
"Then, your diet. People think it's all about what you do in the gym, but it starts with your diet. Once you get your diet right, you can start doing more running and different types of cardio."
"And push-ups! Lots of push-ups."
*Get up early and run []
water [] [] [] [] [] [] [] []
boxing workout []
lots of push-ups []
SOUL
Sammy Davis Jr. 1925
He overcame addictions to drugs, gambling, and alcohol. He was the victim of racist threats when he married Swedish actress May Britt; that interracial relationship cost him billing at President John F. Kennedy's inaugural ball in 1961. Davis received hate mail. One person wrote, "Dear Nigger Bastard, I see that Frank Sinatra is going to be the best man at your abortion."
*Listen to Sammy Davis Jr. songs today and use his story as an example of perseverance.
MONEY
Jim Morrison 1943
Dead at 27, his will left his entire estate to his girlfriend, provided she survived him by 3 months. If Courson, his "primary beneficiary," didn't survive him, then Morrison's property would instead pass to his brother and sister, his "secondary beneficiaries." When she died less than 3 years after Morrison, his property all passed to the girlfriend's parents – not to his parents or brother and sister.
*The key part of this planning is not just asking the question of where the property goes if my primary beneficiary does not survive me, but also where it goes if he or she does.
Who is your primary beneficiary?
What happens after their passing?
Who is your secondary beneficiary?
ENTERTAINMENT
Kim Basinger 1953 – watch L.A. Confidential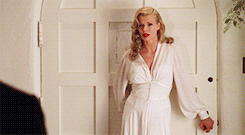 *Watch Basinger win an Oscar in L.A. Confidential.
CROSSOVER: FOOD – Cherry Jalapeno Honey Mexican Pork
Mickey Rourke woos Kim Basinger by teasing her with maraschino cherries and jalapeños. But the honey he puts on her tongue turns their sexy game into a real deal romp on the kitchen floor.
*Make this cherry jalapeno honey Mexican pork so you have cherries, jalapenos, and honey left in the fridge to use after watching Basinger in 9 ½ Weeks.
https://www.allrecipes.com/recipe/201990/cherry-jalapeno-mexican-pork/
FOOD
Phillip Rivers 1981
His food of choice is his mom's "Pork chops, sauerkraut, onions, maybe a few home fries,"
*Gather all your kids around the dinner table and eat Phillip's favorite.
https://www.bettycrocker.com/recipes/pork-chops-with-sauerkraut/094336fb-d41b-4c12-a402-4e9080cc6847
SNUB – AnnaSophia Robb 1993