WAFFLE COCKTAIL DAY
MIND
Amy Poehler 1971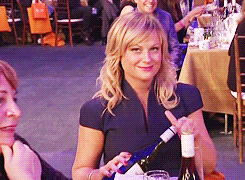 Amy Poehler's Smart Girls organization is dedicated to helping young people cultivate their authentic selves. We emphasize intelligence and imagination over "fitting in." We celebrate curiosity over gossip. We are a place where people can truly be their weird and wonderful selves.
Leslie Knope: "Winning is every girl's dream. But it is my destiny. And my dream."
*You are capable of so much more than you think you are. Find that confidence and own it. Don't be afraid to celebrate yourself when you accomplish something, big or small, because you worked for that victory. You deserve it.
BODY
Mickey Rourke 1952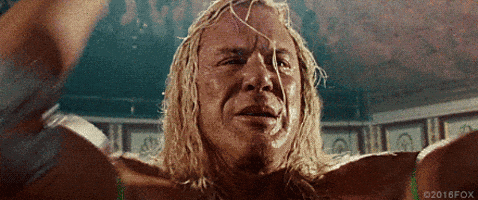 "In my life, I do everything all or nothing,"
"Fitness helps keep my life balanced and it's a great release for anything I have going on in my life. My body is also my tool for my career."
Rourke begins with 30 minutes to an hour of cardio, consisting of either long-distance runs or sprints. Next, he does ab exercises – usually 300 to 500 sit-ups! – followed by weight training.
*Keep your life balanced with 30 minutes of cardio, 300 sit-ups, and weight training
Watch The Wrestler for motivation.
SOUL
Nick Jonas 1992
"I grew up in a church environment, and still have love for the Church, but what's important to me now in my life is my relationship with God and that I not be judged and that I not judge."
*Your relationship with God is all that matters.
MONEY
David Copperfield 1956
Magician David Copperfield's $800 Million Fortune Could Make Him A Future Billionaire
Q: How were you able to translate that passion into a lucrative career?
A: "It was hard. Even my mother told me that I couldn't do it; she was really against it. My father was the one who told me to live the impossible. He had given up his dream so I could live mine. He wanted to be an actor but ended up running a clothing store."
*Live the impossible. Turn your passion into a lucrative career. Thank those who had to give up on their dream so you can live yours.
ENTERTAINMENT
Jennifer Tilly 1958 – watch Bullets Over Broadway
*Watch the voice of Bonnie Swanson and Tiffany Valentine almost win an Oscar.
FOOD
BB King 1925 – BBQ Salmon with Corn and Sausage Chowder
*Listen to a mix of his blues, Nick Jonas, and Marc Anthony while making his BBQ salmon. Wash it down with The Knope – waffle cocktail.
SNUB – Marc Anthony 1968 – Why was I snubbed? – I need to know!