HIRE A NANNY DAY
MIND
Truman Capote 1924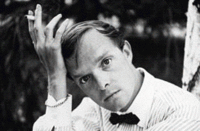 "Life is a moderately good play with a badly written third act."
*Describe your life so far as a play
How will the third act go?
BODY
Katrina Law 1985
*Go to 365dolf.com to see how she trained for Spartacus and to become Nyssa al Ghul.
SOUL
Lacey Chabert 1982
"Jesus is the center of my life and I give God the glory for everything, for all my success."
*Your career should never be the most important thing in your life.
MONEY
Fran Drescher 1957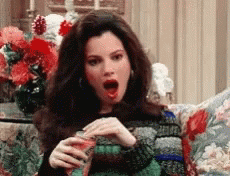 "The Nanny was where the money was coming in consistently, and it needed to be put somewhere, so that is when we set up our portfolio. I like real estate and art, and I like investing in city and state infrastructure and green companies."
*Take notes on investing in real estate Art City and state infrastructure Green companies
ENTERTAINMENT
Marion Cotillard 1975 – watch La Vie en Rose aka La Mome
*Look at you – watching an artsy fartsy fancy French film. Bravo! Watch Marion Cotillard win an Oscar in La Vie en Rose.
FOOD
Massimo Bottura 1962 – spaghetti with tomato sauce
"Spaghetti with tomato sauce. At the end of the day, a great plate of pasta is one of the simplest and most satisfying dishes in the world."
*Make the simplest and most satisfying dish in the world
https://www.goodfood.com.au/recipes/massimo-botturas-recipes-for-ragu-and-spaghetti-cetarese-20141017-3ibue
BONUS: Monica Bellucci 1964 – "I am certainly Italian in my love of food!"
Congratulations! You have made it through nine months of 365DOLF. You are now a new-born.
SNUB – T-Pain 1985 – "You know me"