GREEK FREAK DAY
MIND
Steven Wright 1955
"A conscience is what hurts when all your other parts feel so good." "A clear conscience is usually the sign of a bad memory."
*Have a bad memory today. Clear your conscience and make all your other parts feel so good.
BODY
Giannis Antetokounmpo 1994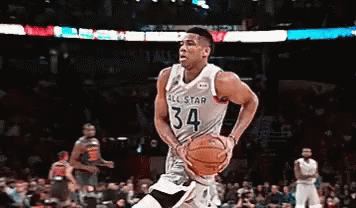 "The best fitness tip I've received is to take care of your body before and after hard workouts. It's important to stretch and address any injuries as soon as they happen."
*Your reminder to take care of your body by stretching and address any injuries.
SOUL
Ryan White 1971
God chose Ryan to sow compassion in the heart of the nation.
*God will choose you to do his work. Are you listening?
MONEY
Sabrina Ionescu 1997
"Ducks Nation — I'll see you next year. Let's see some packed houses. Kobe — I'll see you next year, too. Hope you keep watching. And WNBA — I'll see you soon. Real soon, I promise. Just have some business to take care of first."
*Make sure you take care of personal business before you dedicate your life to actual business.
ENTERTAINMENT
Judd Apatow 1967
Pineapple Express(2008, producer) Superbad(2007, producer)
Knocked Up(2007, writer, director, producer)
The 40-Year-Old Virgin(2005, writer, director, producer) Bridesmaids(2011, producer)
*On Judd Apatow's birthday watch at least one of his top 5 movies again.
FOOD
Andrew Cuomo 1957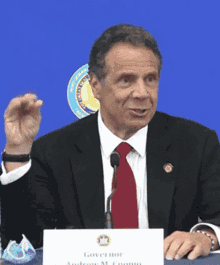 Q: Favorite food and restaurant? A: "Anything on the menu at the Mount Kisco Diner."
The "Instagram Favorites" on the Mount Kisco website can provide a whole day of gluttony.
Breakfast: COOKIE MONSTER PANCAKES – Blue Infused Pancakes, Signature Chocolate Chip Cookie Center and side of Whipped Cream []
Lunch: BRONX TALE WRAP – Breaded Chicken Cutlet, Mozz. Cheese, Pesto and Bacon with Fries []
Dinner: CHICKEN VODKA TACOS – Breaded Chicken Cutlet, filled with Penne Vodka and Mozzarella []
BONUS: Irv Robbins 1917 – Honey Almond Greek Frozen Yogurt for dessert
"We don't just sell ice cream; we sell fun."
CROSSOVER: MONEY – The job at a Baskin-Robbins in Honolulu "wasn't exactly glamorous, but it taught me some valuable lessons," Obama wrote. "Responsibility. Hard work. Balancing a job with friends, family and school."
*Go to your local Baskin Robbins and get some Greek yogurt for dessert, combining the birthdays of Irv Robbins and the Greek Freak – Giannis Antetokounmpo.
SNUB – Sarah Rafferty 1972