HAVE A DREAM DAY
MIND
Martin Luther King, Jr. 1929
When Faced with Setbacks, Will You Stop or Move Forward?
King was arrested 20 times, his home bombed, and he was subject to a constant stream of harassment and violence. Despite this, he used every setback and threat as an opportunity to reflect and act.
*Are you hitting a wall with 365DOLF? Two weeks into the new year and you may be over it. Try to remember why you started "Living Famously" in the first place. Today is a great reminder to persevere. To keep moving forward. It's easy to quit on January 15 but think how you'll feel on December 15. Continue down that road to becoming a better person.
BODY
Paulina Vega 1993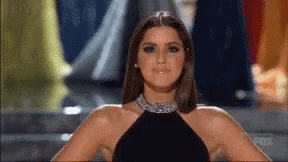 "Just put on your gym clothes and go. Push yourself to work out, even if you lack motivation. Just do it! Once you are there, you are in it and you will make it happen. And the awesome part is: YOU WILL NEVER REGRET DOING A WORKOUT!"
*Put on your gym clothes and drive to the gym right now. Sometimes this is the hardest part of working out.
SOUL
Drew Brees 1979
"I live by two very simple Christian fundamentals, and that is love the Lord with all your heart, mind and soul, and love your neighbor as yourself,"
*Describe your love for God
Describe your love for your neighbor
MONEY
Pitbull 1981
"And I'm telling you this straight, if you do it because you want to, if it's something you believe in — in that company, in that culture, in that movement — then it's really a revolution,"
"You're never going to work again in your life because you have won your freedom."
*If you're working just for money, this is your year to start working for what you believe in.
ENTERTAINMENT
Regina King 1971 – watch If Beale Street Could Talk
*Watch Regina King win an Oscar in If Beale Street Could Talk
FOOD
Dove Cameron 1996
Breakfast: Cameron's breakfast faves are avocado toast with a poached egg and flax seed oatmeal []
Snack: A gluten-free, sugar-free, dairy-free lemon bar is Cameron's specialty []
Lunch and/or dinner: salad with salmon [] []
Late night: Cameron often has a spoonful of peanut butter before bed []
*Eat like Dove Cameron all day. Check off as you go.
SNUB – Kelly Kelly 1987