BUNT LIKE BABE RUTH DAY
MIND
Babe Ruth 1895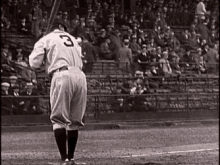 If Babe Ruth had time to practice bunting, you have time to practice those parts of your life that are fundamental to your success.
*To be successful, you must put in the work and give genuine effort – even on the small, seemingly unimportant details and nuances of life.
BODY
Alice Eve 1982
In addition to yoga, she also likes to have acupuncture – a technique that is effective in providing relief from pain, nausea, and removing stress and depression.
*Yoga and acupuncture to be like Alice Eve today.
SOUL
Bob Marley 1945
"Overcome the devils with a thing called love."
On Nov 4, 1980, he was baptized and became a member of the Ethiopian Orthodox Church. When he was buried under Orthodox rites on May 21, 1981, it was with his Bible and his Gibson guitar.
*Whether he was Rastafarian or Christian when he died, while he was alive, he preached love. One Love! Listen to Bob Marley as much as possible today.
MONEY
Tom Brokaw 1940
"My father, Red Brokaw, was a blue-ribbon member of that fix-it generation. My mother learned not to say aloud what she needed, say a new ironing board, because my father would immediately build her one."
One of the mottos of the Greatest Generation was "use it up, wear it out, make it do, or do without."
*Read Brokaw's book about The Greatest Generation to learn life lessons. Especially about saving money.
ENTERTAINMENT
Rip Torn 1931 – watch Cross Creek
*Watch Rip Torn almost win an Oscar in Cross Creek.
FOOD
Ronald Reagan 1911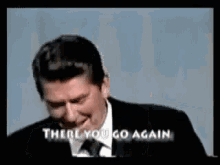 Reagan's favorite foods were the hearty, simple fare of his youth: meatloaf, mac and cheese, roast beef for supper, and pull-apart monkey bread for breakfast.
Breakfast: monkey bread [] Lunch: mac and cheese []
Dinner: roast beef [] Snack: jellybeans []
*Eat like President Reagan all day. Check off as you go.
SNUB – Rick Astley 1966 – let someone know that you are "never gonna give them up"