COOK TO GET LAID DAY
MIND
Bernadette Peters 1948
"So, wellness is mind first: meditating. Then body: exercising and being aware of what you're eating. And a dog is good to have around."
*Meditate. Exercise. Eat well. Play with your dog. Don't have a dog? You know what to do.
BODY
Luka Doncic 1999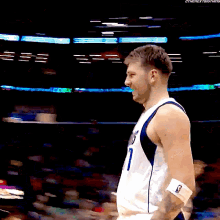 *Rookie of the Year, Luka Doncic promised Mavs owner Mark Cuban that he would have 6-pack abs for his second year in the league. Make that same promise to someone today. Promise them that by the end of this year, you too will have 6-pack abs.
SOUL
Dean Smith 1931
"Good people are happy when something good happens to someone else."
*Focus on the process of acting with honor and integrity today. Be genuinely happy for someone else's success. Think of donating to the Dean E. Smith Opening Doors Fund.
MONEY
Mario Andretti 1940
His designation as a Living Legend by the Library of Congress, is also a testament to his post-racing life as an entrepreneur and investor—one who earns much more today than he ever did behind the wheel.
*The career you are in right now is not your last act. It's not too early to start thinking about the next act of your life. You can parlay the skills of your current job into a successful business.
ENTERTAINMENT
Rae Dawn Chong 1961 – watch Quest for Fire
*Watch Tommy's daughter win a Genie Award for best leading actress in Quest for Fire.
FOOD
John Turturro 1957 – Spaghetti Al Pomodoro Crudo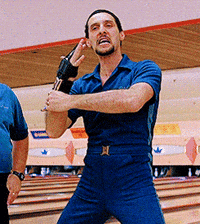 In The Kitchen With John Turturro, Who Learned How To Cook To Get Laid
"It wasn't until I had a girlfriend that I learned to cook. She said, "Listen, you've got to start washing the dishes and learning to do some things if you want to get into bed with me." I could make a little aglio e olio [pasta with garlic and olive oil]. But she taught me how to cook with a wok and make meatloaf, which I actually like."
*Cook for that special someone and see where it leads.
Turturro's recipe for Spaghetti Al Pomodoro Crudo
https://gothamist.com/food/in-the-kitchen-with-john-turturro-who-learned-how-to-cook-to-get-laid
BONUS: Bugsy Siegel 1906 – Fried Shrimp & Fries, the last meal of mobster Bugsy Siegel.
https://eatsmarter.com/recipes/french-fries-with-breaded-shrimp
SNUB – Ali Larter 1976