Seek out the * for today's advice.
BUILD YOUR BRAND DAY
MIND
Mandy Moore 1984
https://www.nbc.com/this-is-us
ASK QUESTIONS ABOUT YOUR PARTNER'S PAST, BUT RESIST THE URGE TO CYBER-STALK
"It's normal to be curious about the way that the ex looks, etc.," she says, "but don't reach out to the ex or attempt to talk to or stalk him or her. This is unhealthy behavior that will upset your new relationship and destroy the trust that you are building."
https://www.nbcnews.com/better/health/6-important-relationship-lessons-we-can-all-learn-us-ncna802341
Moore's passion for singing and the stage can be traced back to Park Maitland School, where she attended from kindergarten through sixth grade in the late 1980s and early 1990s. She lived in Longwood with her family but attended the Maitland school because it had a reputation for supporting children and their natural talents — especially in the arts.
https://www.orangeobserver.com/article/this-is-us-star-mandy-moore-discovered-her-talents-at-park-maitland-school
https://www.facebook.com/mandymooremm/
*Regardless of what your relationship status is, take this advice from Mandy Moore and leave your ex and your partner's ex alone.
BODY
Daisy Ridley 1992
https://www.glamour.com/story/daisy-ridley-star-wars-rey-january-2018-cover-story
The parallels between the actress and her Star Wars character are almost comically—cosmically?—accurate. Like Jedi-in-training Rey, Ridley was plucked from obscurity (London, not a junkyard in Jakku) and thrust into a role of great responsibility: reenergizing one of the most beloved film series of all time while holding her own opposite veterans like Carrie Fisher, Harrison Ford, and Mark Hamill, who returns as Luke Skywalker in Star Wars: The Last Jedi.
http://www.starwars.com/the-last-jedi/
Daisy Ridley Rey Workout Wednesday: Full Body Strength Training
*Complete this Jedi workout today. There is no "try"
SOUL
Babyface 1959
Kenny "Babyface" Edmonds is one of a kind. Aside from his own hit singles and albums over the years, he helped mold many of the industry's best R&B and soul artists for the last few decades.
http://theboombox.com/babyface-legend-award-boyz-ii-men-bobby-brown-brandy-2015-soul-train-awards/
*Sit back, relax, and listen to the soul soothing music of Babyface. And when can I see you again?
MONEY
John Madden 1936
https://www.easports.com/madden-nfl
http://www.profootballhof.com/players/john-madden/
A lot has changed since Oakland Raiders Coach John Madden spent time on trains drawing up plays with EA (EA) founder Trip Hawkins in 1988. But one thing has remained consistent: The football franchise is still a perennial bestseller for the game publisher.
"Madden is instrumental for EA in the sense that this is relatively easy money," said Peter Warman, founder of video game research firm Newzoo, who noted that the Madden games sell well on mobile platforms.
But that success does come with a price. EA pays the National Football League and NFL Players Association $50 million to be the exclusive video game licensee, and the company pays John Madden an additional $2 million for the rights to his name.
http://money.cnn.com/2013/09/05/technology/innovation/madden-25/index.html
*Playing Madden could be your entertainment for the day, but realize how much money John Madden has made from lending his name to this video game franchise. He built up his identity as a successful coach and color commentator first. To be a brand you have to create the brand.
ENTERTAINMENT
Charlie Hunnam 1980 – watch Sons of Anarchy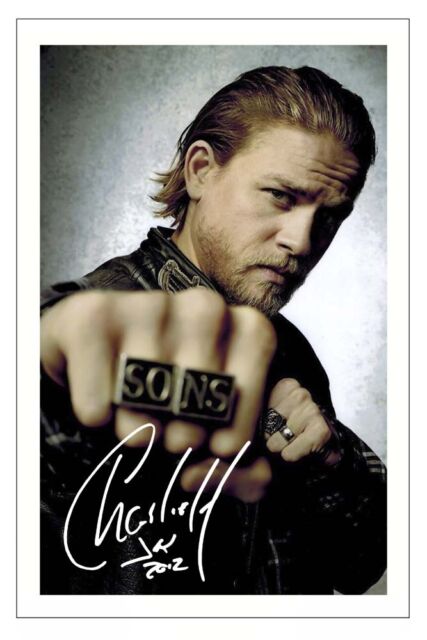 http://www.fxtv.com.au/sons-of-anarchy
He is known in some quarters as the guy who backed out of "Fifty Shades of Grey." He is known in others as the conflicted capo of a California motorcycle gang in the FX series "Sons of Anarchy." Four years ago, he starred in Guillermo del Toro's "Pacific Rim," and a decade before that played a menacing albino Confederate in Anthony Minghella's "Cold Mountain." Across the pond, in his native England, he rose to fame as a teen, playing a coltish gay youngster in the breakout series "Queer as Folk."
https://www.nytimes.com/2017/05/10/movies/charlie-hunnam-interview-king-arthur-guy-ritchie.html
*Watch Charlie Hunnam as the conflicted capo in Sons of Anarchy.
FOOD
Shay Mitchell 1987
https://twitter.com/shaymitch?ref_src=twsrc%5Egoogle%7Ctwcamp%5Eserp%7Ctwgr%5Eauthor
She said "Unless I'm prepping for something that requires I be really strict with my food, I really do try to eat healthy and clean – but will also have a slice of pizza if that's what I'm craving." God bless her. She also said that she loves to switch up her workouts with spin, hiking or boxing. On an everyday, this is what Shay eats to fuel her workouts and to get her amazing body:
For breakfast: A smoothie with 1 scoop of protein powder, a big handful of spinach, 1 frozen banana, 1/2 cup of almond milk, 1 tsp. powdered peanut butter, 1 tsp. ground flax, water and ice.
Snack: 2 mashed hard boiled eggs with chili oil, salt and pepper.
Lunch: A huge salad (preferably from a restaurant called Sweetgreen's) that has organic baby carrots, spinach, shredded kale, spicy broccoli, raw beets, bean sprouts, spicy quinoa, roasted sesame tofu, hot sauce, and carrot chili vinaigrette. If you can't tell, Shay loves spicy food which definitely revs up her metabolism!
Dinner: Baked salmon with a side of asparagus.
https://www.narcity.com/healthy/this-is-what-shay-mitchell-eats-in-a-day-to-get-her-perfect-body
*Eat like this Pretty Little Liar, all day today.
SNUB – Steven Seagal 1952
Review –
Leave your partner's ex alone
Jedi workout
Listen to Babyface
Build your brand
Watch Sons of Anarchy
Smoothie, snack, salad, salmon