Look for the * for today's advice.
PLAY SCRABBLE DAY
MIND
Thomas Jefferson 1743
https://www.whitehouse.gov/about-the-white-house/presidents/thomas-jefferson/
Never put off till tomorrow what you can do to-day.
Never trouble another for what you can do yourself.
Never spend your money before you have it.
Never buy what you do not want, because it is cheap; it will be dear to you.
Pride costs us more than hunger, thirst and cold.
We never repent of having eaten too little.
Nothing is troublesome that we do willingly.
How much pain have cost us the evils which have never happened.
Take things always by their smooth handle.
When angry, count ten, before you speak; if very angry, an hundred.
https://www.jewelsofhappiness.com/10-practical-life-lessons-from-thomas-jefferson/
*Pick one of the above Thomas Jefferson practical life lessons to focus on today. For me, I'm going to focus on #1. I'm not going to put anything off until tomorrow. I'm taking care of everything that I can today.
BODY
Allison Williams 1988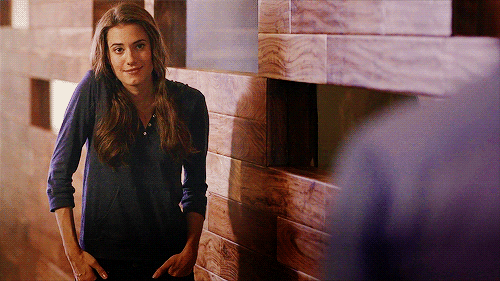 Through her parents, TV producer and radio host Jane Stoddard Williams and longtime NBC newsman Brian Williams, she was exposed to the world of overexposure and, she hopes, inoculated against its common side effects, such as elephantiasis of the ego and bad manners. As a kid, she met presidents and walked on red carpets.
https://www.allure.com/story/allison-williams-interview-march-2017
I do two different things. For cardio I do SoulCycle. I really don't like to run, plus I have terrible knees and get bored on the elliptical. SoulCycle is basically a dance party on a bicycle, and you burn calories and it's so fun. Then I also do Core Fusion at Exhale Spa locations. It mixes together Pilates and barre method. It's really hard and kicks my butt, so those two together work perfectly. On a good week, I'd like to do two of each, but on a realistic week, it's one or two.
http://www.shape.com/blogs/fit-famous/allison-williams-fitness-dieting-and-scoring-gorgeous-skin
https://darebee.com/workouts/core-fusion-workout.html
*You just did a SoulCycle workout, so today it's going to be a Core Fusion workout. Find a class or a workout online.
SOUL
Madalyn Murray O'Hair 1919
http://www.newsweek.com/madalyn-murray-ohair-most-hated-woman-america-netflix-atheism-biopic-574697
There were pioneers in atheism, and they weren't all burned at the stake. "The most hated woman in America" was the sobriquet Life magazine bestowed on Madalyn Murray O'Hair, whose suit against the Baltimore Public School System went all the way to the Supreme Court and ended prayer in public schools in 1963.
"An Atheist loves himself and his fellow man instead of a god. An Atheist accepts that heaven is something for which we should work now — here on earth — for all men together to enjoy. An Atheist accepts that he can get no help through prayer, but that he must find in himself the inner conviction and strength to meet life, to grapple with it, to subdue it and to enjoy it. An Atheist accepts that only in a knowledge of himself and a knowledge of his fellow man can he find the understanding that will help lead to a life of fulfillment."
http://www.pbs.org/godinamerica/people/madalyn-murray-ohair.html
*A true leap of faith for some may be that the above description of an Atheist sounds pretty good.
MONEY
Alfred Mosher Butts 1899
https://scrabble.hasbro.com/en-us/tools
Butts died in 1993 and did not become rich from his invention, but he was able to enjoy the worldwide popularity of Scrabble
http://lemelson.mit.edu/resources/alfred-mosher-butts
*Playing Scrabble could be your entertainment for the day but realize that as you're working on your business, you want to see the benefits of your hard work. So don't delay – get busy T O D A Y.
ENTERTAINMENT
Aaron Lewis 1972 – listen to Staind and/or Aaron Lewis
Aaron Lewis revels in irony. The singer, who once appeared on the cover of High Times magazine holding a bong, arrives for an interview sporting a narcotics law-enforcement cap. Equally ironic is the fact that the frontman for the hard-rock group Staind just released one of the most country-sounding albums of the year. Titled Sinner.
https://www.rollingstone.com/music/music-country/aaron-lewis-on-controversy-being-too-country-and-future-of-staind-121607/
http://www.mtv.com/artists/staind/
*Listen to Aaron Lewis as the lead man of Staind if you want rock. Listen to his solo stuff if you want country.
FOOD
Frank Woolworth 1852 – ham salad sandwich
https://www.woolworths.com.au/
The Dime Store King
Frank Woolworth was a visionary retailer who pioneered many of the selling techniques still used today. A self-made man, he rose from humble beginnings as a farm boy to become the head of the largest chain of shops in the world.
http://www.grouprecipes.com/55747/woolworths-lunch-counter-ham-salad.html
*Go back in time and make this Woolworth's lunch counter ham salad sandwich. Make it available for everyone
Greensboro Lunch Counter
Racial segregation was still legal in the United States on February 1, 1960, when four African American college students sat down at this Woolworth counter in Greensboro, North Carolina. Politely asking for service at this "whites only" counter, their request was refused. When asked to leave, they remained in their seats. Their sit-in drew national attention and helped ignite a youth-led movement to challenge inequality throughout the South.
http://americanhistory.si.edu/exhibitions/greensboro-lunch-counter
BONUS – "Anyway, I've had my doughnut today. I have a doughnut every morning. The same kind, from a street cart. Vanilla frosted with sprinkles on one half, weirdly. How hard is it to sprinkle the whole thing?"  – Allison Williams
 *Have your daily doughnut for dessert. Get Out
SNUB – Garry Kasparov 1963
Review –
Thomas Jefferson life lesson
Core Fusion workout
You don't have to believe in God to be a good person
Work hard to see the benefits
Listen to Staind
Ham salad sandwich and a doughnut