Look for the * for today's advice.
ARBOR DAY
MIND
John James Audubon 1785
John James Audubon (1785-1851) was not the first person to attempt to paint and describe all the birds of America (Alexander Wilson has that distinction), but for half a century he was the young country's dominant wildlife artist. His seminal Birds of America, a collection of 435 life-size prints, quickly eclipsed Wilson's work and is still a standard against which 20th and 21st century bird artists, such as Roger Tory Peterson and David Sibley, are measured.
http://www.audubon.org/content/john-james-audubon
*Go bird watching today. See how many different birds you can find.
BODY
Channing Tatum 1980
http://channingtatumunwrapped.com/
30 Minute Circuit – As many sets as possible:
https://www.popworkouts.com/channing-tatum-workout/
*Do this Channing Tatum 30 minute circuit and show off those abs!
SOUL
Israr Ahmed 1932
http://www.irtiqa-blog.com/2009/08/dr-israr-ahmed-and-evolution.html
Every Human Soul goes through FIVE stages
The word Jihad and the verb that goes with it mean to struggle against some opposition. Thus, each and every human being is engaged in Jihad, in the sense that everyone has to struggle for his existence.
https://www.institutealislam.com/understanding-jihad-striving-in-the-cause-of-allah-by-dr-israr-ahmad/
*What is your Jihad? What are you struggling with and how can you overcome it?
MONEY
Melania Trump 1970
Everybody is going to have an opinion, but you're in the driver's seat.
People are entitled to their thoughts when awkward moments happen. But at the end of the day, you're the one who has a choice about how to react to what's said about you and your business.
https://www.inc.com/wanda-thibodeaux/4-hardcore-lessons-from-first-lady-melania-trumps-gift-giving-blunder.html
*Yelp reviews can be hard to read but remember that you're in the driver's seat and have control over the future of your business, regardless of what anyone else thinks.
ENTERTAINMENT
Tionne Watkins 1970 – listen to TLC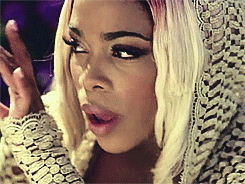 https://twitter.com/TheRealTBOZ?ref_src=twsrc%5Egoogle%7Ctwcamp%5Eserp%7Ctwgr%5Eauthor
After over 30 years in the music business, Tionne Watkins, better known as T-Boz of the legendary, multi-platinum girl group TLC, along with the remaining member, Ronzonda "Chilli" Thomas, finished up their fifth and final studio album, but are still touring to sold-out shows around the world.
https://blackdoctor.org/1201/t-boz-her-secret-brain-tumor-battle/
https://www.youtube.com/watch?v=jpWbJxTqiHo
*Don't be a scrub – listen to TLC
FOOD
Carol Burnett 1933 – Raspberry Riches
https://www.justapinch.com/recipes/dessert/fruit-dessert/carol-burnetts-raspberry-riches.html
Fans of The Carol Burnett Show quickly picked up on the comedienne's regular ear tug at the end of each episode. That small gesture was the thoughtful way she said hello to her grandmother, Mabel Eudora White, who raised her after her parents' marriage ended.
https://www.youtube.com/channel/UCry6nxAo2tfVyO6lEboiU3w
*Tug on your ear as you make Carol Burnett's raspberry riches. 
SNUB – Jet Li
Review –
Go bird watching
Channing Tatum workout
Declare a Jihad
You decide how to react to people
Listen to TLC
Make Carol Burnett's Raspberry Riches