Look for the * for today's advice.
4/20
MIND
Adolf Hitler 1889
*Think for yourself. Question your government. Don't be a sheep.
BODY
Miranda Kerr 1983
Exercise 3 to 4 times a week for 1 hour and 15 minutes each time.
Warm up with 5 to 10 minutes of stretching.
Target all aspects of your body: 30 minutes on your legs, 30 minutes on core, arms and balance and 15 minutes of stretching.
http://www.womenshealthandfitness.com.au/fitness/workouts/179-supermodel-shape-
*Miranda Kerr keeps it simple in this workout. Try it today.
SOUL
George Takei 1937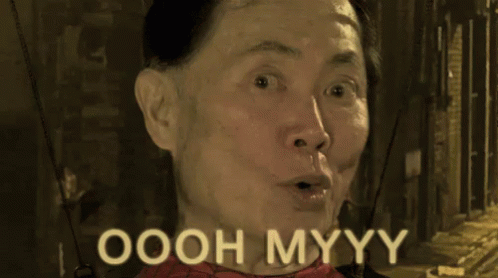 And because he reminds us heroes are all around.
You're never too old to be super
http://www.usatoday.com/story/life/entertainthis/2014/10/09/5-reasons-why-george-takei-is-the-chicken-soup-to-our-soul/77328380/
*Regardless of your age, you can be someone's hero.
MONEY
Clint Howard 1959
http://variety.com/2017/film/news/han-solo-movie-clint-howard-ron-howard-brother-star-wars-1202514787/
Upon attaining adulthood, Howard was mostly consigned to character parts; he has also been featured in the films directed by his brother Ron Howard.  Net Worth: $20 Million
http://www.therichest.com/celebnetworth/celeb/actors/clint-howard-net-worth/
*Don't ever be afraid to take on roles that seem beneath you at the time. Those roles could add up to millions.
ENTERTAINMENT
Jessica Lange 1949 – watch Blue Sky
https://www.aarp.org/entertainment/television/info-2017/jessica-lange-news-interview.html
When Carly (Jessica Lange) goes publicly ballistic, as she does early on in the story, Hank uses soothing words and the force of his presence to pacify her. As directed by Tony Richardson (who died after making this film), it's an amazingly touching sequence, an exhibition of real manliness, as opposed to the cartoon-style machismo so prevalent in movies today.
http://www.washingtonpost.com/wp-srv/style/longterm/movies/videos/blueskypg13mcmanus_a09df1.htm
https://www.amazon.com/Blue-Sky-Jessica-Lange/dp/B0000542C5
*Watch an unhinged Jessica Lange in Blue Sky.
FOOD
Luther Vandross 1951 – Luther Burger
http://www.luthervandross.com/
Claim:   The "Luther Burger," a bacon cheeseburger served on a Krispy Kreme doughnut bun, is a real food named after R&B singer Luther Vandross.
Status:   True.
http://www.health.com/health/gallery/0,,20393387_11,00.html
*Listen to some Luther Vandross (maybe "One Shining Moment") while indulging too far with a Luther Burger.
SNUB – Steve Spurrier
Review –
Think for yourself. Question your government
Miranda Kerr workout
Be someone's hero
Take on a role to make you money
Watch Blue Sky
Make a Luther Burger