Look for the * for today's advice.
BECOME A KENTUCKY COLONEL DAY
MIND
Leo Tolstoy 1828
https://www.biography.com/people/leo-tolstoy-9508518
Residing at Yasnaya Polyana with his wife and children, Tolstoy spent the better part of the 1860s toiling over his first great novel, War and Peace. A portion of the novel was first published in the Russian Messenger in 1865, under the title "The Year 1805." By 1868, he had released three more chapters. A year later, the novel was complete. Both critics and the public were buzzing about the novel's historical accounts of the Napoleonic Wars, combined with its thoughtful development of realistic yet fictional characters. The novel also uniquely incorporated three long essays satirizing the laws of history. Among the ideas that Tolstoy extols in War and Peace is the belief that the quality and meaning of one's life is mainly derived from his day-to-day activities.
Lesson 1: Keep an Open Mind
One area in which Tolstoy excelled was the ability and willingness to change his mind based on new experiences.
http://www.powells.com/post/original-essays/six-life-lessons-from-leo-tolstoy
*Change your mind through an experience that you have today knowing that the quality and meaning of your life is mainly derived from your day-to-day activities.
BODY
Rachel Hunter 1969
Rachel Hunter has opened up about the death of her mother and how it spurred her to explore her spirituality.
The supermodel has described in an interview with the Australian Women's Weekly how physically and emotionally grueling days training in India to be a yoga teacher have helped her work through her grief.
https://www.nzherald.co.nz/entertainment/news/article.cfm?c_id=1501119&objectid=12023179
What's your fitness routine? I don't do the private training because I get bored very fast. I don't like lifting weights; it adds muscle. I do Pilates. I do spinning class.
http://ifitandhealthy.com/rachel-hunter-workout-weight-loss-and-diet/
*Pilates or spinning class today to be like "Stacy's Mom". Or use yoga to work through grief.
https://www.youtube.com/watch?v=dZLfasMPOU4
SOUL
Otis Redding 1941 – The King of Soul
His voice was rough, but it carried with it a style and a grace and an originality that was rare in the field of rhythm and blues, rock and roll, rock and soul or whatever it's called. Otis was a man of music.
http://www.rollingstone.com/music/news/otis-redding-the-crown-prince-of-soul-is-dead-19680120
*Listen to The King of Soul Otis Redding – it's good for the soul.
MONEY
Adam Sandler 1966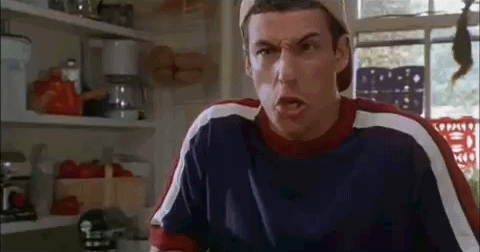 https://twitter.com/AdamSandler?ref_src=twsrc%5Egoogle%7Ctwcamp%5Eserp%7Ctwgr%5Eauthor
No other actor could command a viewership the way that Adam Sandler could. Time and again, he's proven that no matter how ridiculously bad a film is, it could still make millions in the box office as long as Adam Sandler's name is in it. Some might say that there's some sort of magic in there. But in reality, it's really just Sandler's unique approach to comedy—and to acting in general that's taken his career to an untouchable place that only he could occupy.
https://moneyinc.com/how-adam-sandler-achieved-a-net-worth-of-400-million/
https://www.cosmopolitanlasvegas.com/the-chelsea/adam-sandler/
https://www.amazon.com/dp/B002PNMNHS
https://www.amazon.com/gp/video/detail/B0018OIJXM/ref=pd_cbs_318_3
Lesson Number One: Even if you have all the money in the world, it won't necessarily buy you happiness. You should never let money change who you are at your core. No matter how much money or power you have, stay humble and true to yourself.
https://www.supermoney.com/2014/06/8-surprising-life-money-lessons-adam-sandler-movies/
*It's your unique approach that has you on your way to making a lot of money. When you do, stay humble and true to yourself. Watch Billy Madison for motivation – but don't get any ideas about becoming a teacher.
ENTERTAINMENT
Michael Buble 1975
https://twitter.com/michaelbuble?ref_src=twsrc%5Egoogle%7Ctwcamp%5Eserp%7Ctwgr%5Eauthor
And now, as love goes out into the world, Bublé hopes the music reaches those who might need to hear it the most and provide comfort to those in distress. "There are people that are gonna hear these songs and they're gonna be inspired to fall in love and there are people who are gonna hear these songs and they're gonna be hurting," he says. "They're gonna be, in many ways going through tough stuff. And if one of these songs lifts them out of that, if it can carry them to another day, I think then I'm doing my job and I think I'm being responsible for the gifts I've been given."
"The reason to be a good guy isn't for the person you're with, it's for you,"
the "Haven't Met You Yet" singer continued. "That sounds weird but I like me better now. I'm happier now. I'm better at what I do, I'm better on stage because I'm not pretending to be the guy I want to be."
https://ca.hellomagazine.com/celebrities/02015090918615/10-life-lessons-from-michael-buble-40th-birthday
*Listen to Michael Buble to learn how to be a good guy.
FOOD
Colonel Sanders 1890 – KFC
http://www.colonelsanders.com/
Eventually, Sanders ran a gas station in Corbin, Kentucky. To make ends meet, he began to cook and sell meals for weary travelers who stopped at the station. His food, which usually consisted of pan-fried chicken, ham, string beans, okra and hot biscuits, garnered him something of a reputation in the region for his skills as a chef. It wasn't glamorous work, but it landed Sanders the one thing he'd never found in his life: success. It was a modest yet satisfying life for the Colonel. A few years later, he took out the gas pumps and set up his first restaurant.
https://www.mashed.com/131055/the-tragic-real-life-story-of-colonel-sanders/
*Splurge on some salty, greasy, KFC today. Once a year won't kill you…hopefully
SNUB – Michelle Williams
Review –
Keep an open mind
Pilates, spinning, or yoga
Listen to Otis Redding
Don't let money change you
Listen to Michael Buble
Eat some KFC