Look for the * for today's advice.
CHOCOLATE DAY
MIND
Iyanla Vanzant 1953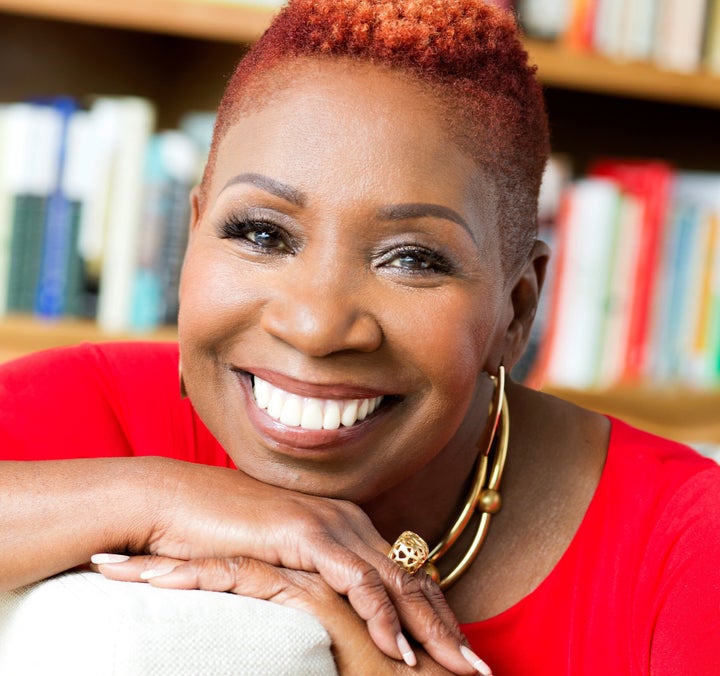 https://twitter.com/IyanlaVanzant?ref_src=twsrc%5Egoogle%7Ctwcamp%5Eserp%7Ctwgr%5Eauthor
http://www.oprah.com/app/iyanla-fix-my-life-full-episodes.html
From welfare mother to New York Times best-selling author, from the Brooklyn projects to Emmy Award winner, from broken pieces to peace, Iyanla Vanzant is one of the country's most celebrated writers and public speakers, and she's among the most influential, socially engaged, and acclaimed spiritual life coaches of our time.
What I have learned is that human beings have very thick skin. I call that skin our spirit, our Highest Most Powerful self. Spirit is the key to everything we desire
*Don't let anything bother you today because of your spirit – your highest most powerful self will not give in to negativity and this spirit is the key to everything you desire.
BODY
Nene Hilario 1982
https://twitter.com/NeneHilario42/status/1069638415661056001
Houston Rockets center Nene had a strange snafu on his new contract that ended up costing him $4 million.
Nene, who is 34 years old, reportedly agreed to re-sign with the Rockets on a four-year, $15 million deal this summer.
However, because of a little-known rule in the NBA's CBA called the "over-38 rule", Nene had to restructure the agreement and ended up re-signing on a three-year, $11 million deal.
The "over-38 rule" doesn't allow players to sign deals longer than three years if they would be getting paid beyond their 38th birthday. Because Nene is 34, the four-year deal would have taken him past his 38th birthday.
http://www.businessinsider.com/nene-loses-new-rockets-contract-nba-rule-2017-7
An Alabama gym teacher brought the "whip/nae nae" into his classroom to get his elementary school students excited about working out.
https://www.youtube.com/watch?v=VYZPORmkObg
http://insider.foxnews.com/2015/08/25/alabama-gym-teacher-teaches-kids-whipnae-nae-workout-routine
*Try this "whip/nae nae" workout in honor of NBA power forward Nene (pronounced Nae Nae)
SOUL
Tavis Smiley 1964
https://twitter.com/tavissmiley?lang=en
I believe the biblical definition of faith, that faith is the substance of things hoped for, the evidence of things not seen. I don't know how one navigates this thing called life without having abiding faith in something. There are some times in certain situations that you have to believe, even when there is no evidence. You have to believe even when there are no signs that something is going to work out.
http://www.beliefnet.com/inspiration/christian-inspiration/2003/07/a-unique-love.aspx
*Have faith and truly believe that everything is going to work out today.
MONEY
Tyler Perry 1969
Tyler Perry Covers All of the Layaways at 2 Atlanta Walmart's at a Cost of $434,000
https://people.com/movies/tyler-perry-pays-for-walmart-layaway-items/
Don't quit your day job (and, while you're there be excellent.) I know this is a two-for-one, but I couldn't separate them. Mr. Perry shared that he quit a few jobs in his day, eh, okay several jobs to pursue his dream.  And to that point, he noted that he's not suggesting that anyone just go out and quit their jobs, but instead recognize that you still have to earn a living.
http://seekwisdomfindwealth.blogspot.com/2011/08/5-business-lessons-from-tyler-perry.html
*You still have to earn a living, so don't quit your day job…yet. Once you do find a way to turn your passion into payday, quit your job as soon as you can. Go to a local Walmart and pay off someone's layaway today.
ENTERTAINMENT
Roald Dahl 1916 – watch Willy Wonka and the Chocolate Factory
https://www.amazon.com/Willy-Wonka-Chocolate-Factory-Wilder/dp/B005F96UJ6
Roald Dahl was a spy, an ace fighter pilot, a chocolate historian and a medical inventor.
*Watch the original Willy Wonka and the Chocolate Factory if you are sober. Watch the reboot starring Johnny Depp if you are stoned.
FOOD
Milton Hershey 1857 – chocolate spiced muffins
https://www.thehersheycompany.com/en_us/this-is-hershey/milton-hershey.html
FROM HUMBLE TO HERO
MILTON S. HERSHEY 1857-1945
With little formal education and having gone bankrupt twice before he was 30, Milton S. Hershey didn't exactly start out as a brilliant success. But there might have been something in the water of rural Pennsylvania that gave Milton what was needed to make it big. He used his wits and instincts to become one of America's wealthiest individuals, a successful entrepreneur and a generous philanthropist who touched countless lives.
https://www.hersheys.com/en_us/recipes.html
*What a day of chocolate! Eat some Milton Hershey chocolate spiced muffins while watching Willy Wonka and the Chocolate Factory.
Liquor is Quicker at NYLO's Willy Wonka-Themed Cocktail Factory
Thanks to Cody Goldstein of Muddling Memories and the team at the New York City hotel NYLO, you can now experience all of the joys that Charlie Bucket and crew got to experience on their trip to the candy factory and boy, are those joys damn tasty.
Held in the LOCL Bar at NYLO Hotel, the Willy Wonka-themed Cocktail Factory is a pop-up bar designed to tap into your finest childhood memories (and get you buzzed at the same time).
Each drink at the bar is designed to resemble something from the books, ranging from drinks like "The Snozzberries Taste Like Snozzberries" (gin, Jägermeister, lemon, cinnamon foam, and snozberries, of course) to the "Factory's Special Chocolate Blend" (hot cocoa, cinnamon, fluff, mint, and bourbon or vodka) to the Pièce De Résistance, "Goodie Goodie Gumballs," which is made with tequila, St-Germain, bitter lemon, and white cranberry and is served in a freaking gumball machine. Eager drinkers will get their candy, nostalgia, and booze fixes all at the same time.
https://www.themanual.com/food-and-drink/willy-wonka-themed-pop-up-cocktail-fatory/
*Do your research and try to recreate some of these drinks to keep the Chocolate Day Party going.
SNUB – John J. Pershing
Review –
Your spirit will not give into negativity
The whip/nae nae workout
Have faith and truly believe
Don't quit your day job… yet
Watch Willy Wonka and the Chocolate Factory
Make chocolate spiced muffins