Look to the * for today's advice.
CINDERELLA STORY DAY
MIND
Stephen King 1947
Do it for the joy
I have written because it fulfilled me… I did it for the pure joy of the thing. And if you can do it for joy, you can do it forever.
This is perhaps the most important lesson in the book. If you do something for the joy of it, not only can you endure the difficult journey to success but also your life will be fulfilling. What's better than that?
https://www.lifeoptimizer.org/2010/08/31/being-successful-lessons-from-stephen-king/
http://www.weirdworm.com/10-mind-blowing-ways-the-entire-stephen-king-universe-is-connected/
The Stephen King Top Ten could be argued up and down, but there's little doubt that The Shining—his most parodied, most famous, twice-adapted novel—is always going to be a contender for the top slot. We rank it number one because it's in many ways the ideal King novel, the novel scientists would create if they sought to grow a King novel in the lab. Every theme, flat-out terrifying moment, and character is 100% Stephen King working at the height of his powers.
https://www.barnesandnoble.com/blog/every-single-stephen-king-book-ranked/
*You've probably seen the movie. Start reading his #1 novel – The Shining
I am writing these words for the joy of it. I truly enjoy every part of putting 365DOLF together. I can endure any journey to its success and if I can turn it into my career, my life will be fulfilling. Find your passion and do it for the joy.
BODY
Faith Hill 1967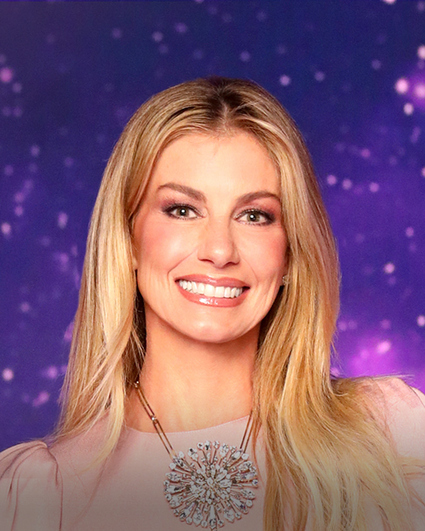 https://twitter.com/FaithHill?ref_src=twsrc%5Egoogle%7Ctwcamp%5Eserp%7Ctwgr%5Eauthor
Pamper yourself at the end of a long day. It's mandatory. Maybe you're been dealing with workmen who have ripped apart your kitchen or business concerns. Make sure to end the day with a little bit of you time. "All of us figure out some way to make it work and even the toughest day will come to an end," she says. "At night, I will throw my feet up on the couch and rest for a moment. I'll even acknowledge, 'God that was a long day. But I'm not unique. Everyone has trials and tribulations. Everyone could write a book.'"
http://askinyourface.com/2011/10/21/faith-hills-lessons-for-a-beautiful-life/
Running was once Hill's cardio exercise of choice. Now she favors lower-impact activities, such as brisk 2- or 3-mile walks. She also performs regular 4-mile routines on an elliptical trainer.
https://healthfully.com/stay-slim-like-faith-hill-4464566.html
https://twitter.com/FaithHill?ref_src=twsrc%5Egoogle%7Ctwcamp%5Eserp%7Ctwgr%5Eauthor
*Take a 3 mile walk or 4 miles on an elliptical trainer. And remember to just breathe. Pamper yourself at the end of today.
SOUL
Alfonso Ribeiro 1971
https://twitter.com/alfonso_ribeiro?ref_src=twsrc%5Egoogle%7Ctwcamp%5Eserp%7Ctwgr%5Eauthor
The Fresh Prince of Bel-Air actor traveled to Salt Lake City Saturday for LoveLoud, a music festival for LGBT youth, because he wanted to help "a community that doesn't typically have a lot of support," he told The Advocate.
And he had a message for queer young people. "Be yourself. Be proud," said Ribeiro. "I just feel like, even as an African-American, we're all minorities now, and we're all together, and we all need to support one another and just say that you are loved."
"We stand together as one against people who don't want us to exist," Ribeiro said. "Real equality is what brings us together as one in this journey called life. Love who your heart tells you to love and always come from a place of understanding and compassion. These are the values that bring us together. They unite us."
https://www.advocate.com/people/2018/7/30/fresh-princes-alfonso-ribeiro-how-intersectionality-saves-lives
https://www.amazon.com/Fresh-Prince-Bel-Air-Seasons-Pack/dp/B004SGWYYC
https://www.foodnetwork.com/shows/unwrapped-20
*Have values that unite people. Love who is in your heart and always come from a place of understanding and compassion. And don't be afraid to do the Carlton Dance.
MONEY
Larry Hagman 1931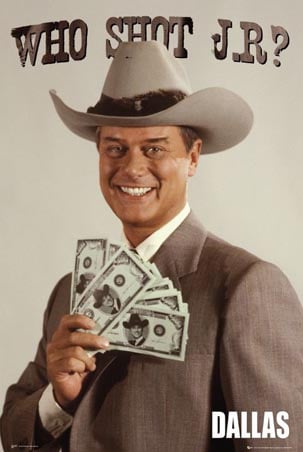 "There are few things that J.R. Ewing can't afford, but patience is one of them."
https://mercimercyme.wordpress.com/2012/06/14/dallas-the-j-r-ewing-school-of-economics/
J.R.'s emotional detachment may have made him a lousy husband and brother. But it also made him an excellent investor.
https://www.aol.com/2011/09/29/invest-like-j-r-ewing/
Buy oil stocks and energy stocks
Oil prices have a direct effect on the value of Halliburton (HAL – Get Report) , ExxonMobil (XOM – Get Report) and BP (BP – Get Report) shares, and investing in well-known oil stocks will let you know if the oil industry and related energy industries are the right fit for you. Take a look around, see how much debt oil and energy companies are carrying, how much profit they're generating and how much they're paying investors in dividends.
https://www.thestreet.com/story/14483632/1/how-to-invest-in-oil.html
https://www.amazon.com/Dallas-Complete-Collection-Seasons-Movies/dp/B004SGWYVK
*Invest in oil today. Make Larry Hagman (J.R. Ewing) proud. Watch some episodes of Dallas for motivation.
ENTERTAINMENT
Bill Murray 1950 – watch Caddyshack
https://www.rollingstone.com/movies/movie-news/being-bill-murray-175080/
Many of us have random impulses, but Bill Murray is the man who acts on them, for all of us. Consider, for example, the time a couple of years ago when he caught a cab late at night in Oakland. Facing a long drive across the bay to Sausalito, he started talking with his cabbie and discovered that his driver was a frustrated saxophone player: He never had enough time to practice, because he was driving a taxi 14 hours a day. Murray told the cabbie to pull over and get his horn out of the trunk; the cabbie could play it in the back seat while Murray drove.
https://www.amazon.com/Caddyshack-Chevy-Chase/dp/B003CRM6PA
Believe in "Cinderella stories." He may have just been a greenskeeper at Bushwood Country Club, but Carl Spackler (Bill Murray) had big dreams. As he used a grass whip for a golf club and hit flowers (rather than a ball), Carl imagined himself winning the coveted green jacket at Augusta National.
"He's got about 195 yards left and it looks like he's got an 8-iron. This crowd has gone deadly silent," he said as he prepared to hit a "shot." "Cinderella story, out of nowhere, the former greenskeeper now about to become the Masters champion. It looks like a mira…it's in the hole! It's in the hole!"
No matter what your age is, you're never too old to use your imagination. Everyone has a "Cinderella story"—a lofty goal of some sort that they hope they can achieve. What's yours?
https://blog.golfnow.com/be-the-ball-and-other-life-lessons-learned-from-caddyshack/
*Caddyshack, Stripes, Groundhog Day, Lost in Translation – all good choices today.
FOOD
Anne Burrell 1969 – ratatouille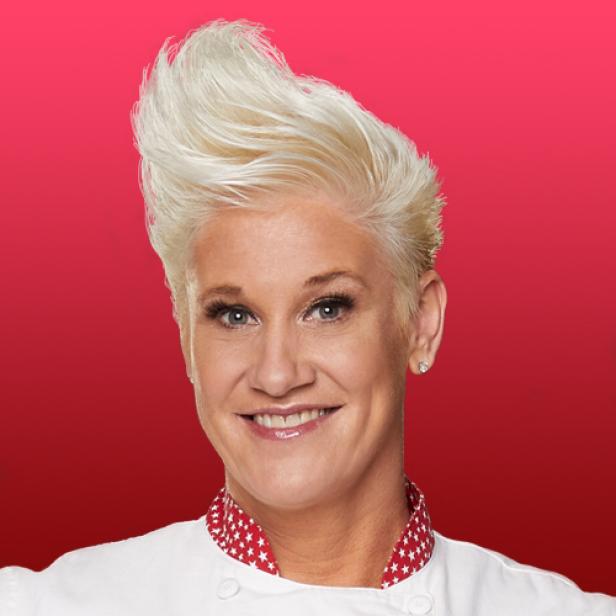 Anne's passion for food and cooking began at an early age. Anne feels fortunate to have found a field that satisfies her so completely. "I feel so lucky to have found my true passion in life."
http://www.foodnetwork.com/recipes/anne-burrell/ratatouille-recipe.html
*Bill Murray battles a gopher in Caddyshack and dealt with a groundhog in Groundhog's Day so enjoy Anne Burrell's ratatouille on this day. It's a stretch, I know – just go with it.
SNUB – Luke Wilson
Review –
Do it for the joy
3 mile walk
Have values that unite people
Invest in oil
Watch Caddyshack
Make ratatouille