VALENTINE'S DAY
MIND
Jim Kelly 1960
"Make a difference today, for someone who is fighting for their tomorrow."
Kelly, who has endured a battle with cancer, has not only preached, but faithfully practiced.
*Reach out to someone dealing with cancer. Take a long walk with them today and let them know that you are here for them.
BODY
Danai Gurira 1978
Gurira told Women's Health that she grew up swimming, running track, and playing field hockey. These days, she also enjoys doing yoga and jogging with her dog.
*Lots of choices for a workout today. Swimming, running, field hockey, yoga, or jogging with your dog. Watch Gurira in The Walking Dead and/or Black Panther for motivation.
SOUL
Frederick Douglass 1818
"I prayed for twenty years but received no answer until I prayed with my legs."
*If prayer isn't working, try praying with your legs. Put yourself and what you want into action.
MONEY
Michael Bloomberg 1942
"Don't take a job based on salary, but on how much you think you can grow at a company."
*I took a job with low salary and no room to grow at the company. 26 years into my teaching career I realize this and it's why I want to make a change. It's never too late and hopefully one day I'll struggle to give away my entire fortune like Bloomberg.
ENTERTAINMENT
Jimmy Hoffa 1913 – watch The Irishman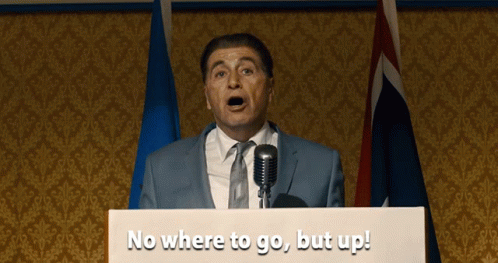 *Watch Al Pacino star as Hoffa in the Netflix movie that was nominated for 10 Oscars.
FOOD
Florence Henderson 1934 – UPDATE – chicken piccata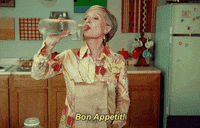 *It is Valentine's Day. Make Mrs. Brady's chicken piccata for a romantic home cooked dinner.
https://12tomatoes.com/florence-hendersons-chicken-piccata/
BONUS: Drew Bledsoe 1972
"The uniqueness and diversity of the Walla Walla Valley is unlike anything in the world. Having a career in the NFL was the realization of a childhood dream, but somehow, I couldn't deny the pull of my roots back to my hometown. My wife Maura and I, along with our team, are excited to celebrate this special place with you by sustainably crafting the purest expression of it with each vintage. We hope you enjoy!"
*Nothing says romance like Drew Bledsoe wine as a night cap.
SNUB – Madison Iseman 1997