Look to the * for today's advice.
2/2/2019 GROUNDHOG DAY
MIND
James Joyce 1882
http://jamesjoyce.ie/james-joyce/life/
James Joyce is widely considered to be one of the most important literary figures of the 20th century, and of Ireland. Known for reworking myth into contemporary narratives, as well as incorporating the character of the city into his works, Joyce was one of the key players of Modernism, whose works came to define the movement.
https://theculturetrip.com/europe/ireland/articles/the-7-best-books-by-james-joyce/
http://blogs.scientificamerican.com/cross-check/was-james-joyce-the-greatest-mind-scientist-ever/
"THERE are two kinds of people. Those that have read "Ulysses" and those that haven't," my best friend stated plumply one day, dropping the surprisingly compact 783-page paperback on the table with a thud. This was meant in a silly, snobbish kind of way, but he was right. Given the flood of ecstatic imagination between the covers of James Joyce's novel, its more patient readers are marked for life by having read it.
https://www.economist.com/blogs/prospero/2012/06/james-joyces-ulysses
*There have been a lot of recommendations for books to read. If you can, start Ulysses today and ignore all other reading endorsements until you have finished it. Be the kind of person who has read it.
BODY
Christie Brinkley 1954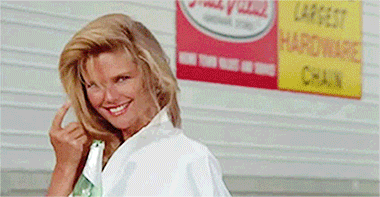 https://www.instagram.com/christiebrinkley/?hl=en
Christie Brinkley has appeared on more than 500 magazine covers worldwide. She is also an artist, writer, photographer, designer, actress, philanthropist & environmentalist.
I think variety is the spice of sticking with an exercise routine, whether it's getting a dance tape one day, or getting a tape with those stretchy things to work with resistance on a different day. Arm yourself with a few different things. Ask your friends to go jogging or on a long walk. Sign up for a dance class. I really think that mixing it up it keeps it fun. And that's really the only way that you can stick with it.
http://www.shape.com/celebrities/celebrity-workout-exclusive-how-christie-brinkley-stays-so-gorgeous
*Take Christie Brinkley's advice and sign up for a dance class. There will be more specific dance classes throughout the year, but to get started, sign up for any dance class that interests you.
SOUL
Tom Smothers 1937
http://www.tvparty.com/smothers.html
On their final show, Dick read a letter he and Tom had gotten from former President Johnson. Johnson, reflecting on his treatment by the Smothers Brothers, responded by writing:
"It is part of the price of leadership of this great and free nation to be the target of clever satirists. You have given the gift of laughter to our people. May we never grow so somber or self-important that we fail to appreciate the humor in our lives?"
http://www.npr.org/2017/02/10/514104444/50-years-later-the-biting-satire-of-the-smothers-brothers-still-resonates
*Appreciate the humor in your life today. If you had to roast yourself, what would you say? What is funny about your life? What would be sad if it weren't so true?
MONEY
Ayn Rand 1905
https://www.britannica.com/biography/Ayn-Rand
"Until and unless you discover that money is the root of all good, you ask for your own destruction. When money ceases to be the tool by which men deal with one another, then men become the tools of men. Blood, whips and guns—or dollars. Take your choice—there is no other—and your time is running out."
Ayn Rand wrote volumes urging people to be selfish.
What? Aren't people already too selfish? Just do whatever you feel like, be a thoughtless jerk, and exploit people to get ahead. Easy, right? Except that acting thoughtlessly and victimizing others, Rand claims, is not in your self-interest.
What Rand advocates is an approach to life that's unlike anything you've ever heard before. Selfishness, in her philosophy, means:
Follow reason, not whims or faith.
Work hard to achieve a life of purpose and productiveness.
Earn genuine self-esteem.
Pursue your own happiness as your highest moral aim.
Prosper by treating others as individuals, trading value for value.
At the dawn of our lives, writes Rand, we "seek a noble vision of man's nature and of life's potential." Rand's philosophy is that vision. Explore it for yourself.
Objectivism, a philosophy for living on earth.
SUGGESTED COURSE
COURSE
INTRODUCING OBJECTIVISM
In this lesson, Ayn Rand lays out the basic tenets of Objectivism, including her position on the nature of reality, the efficacy of reason, man's highest moral purpose, and the ideal politico-economic system.
Instructor
AYN RAND
Course Length
1 LESSON
*Go to the above website and if you like what you see, take the above Ayn Rand course on "Objectivism". This may change your whole outlook on life and you will no longer need to read the Money or Soul portions of 365DOLF.
ENTERTAINMENT
Shakira 1977
https://twitter.com/shakira?ref_src=twsrc%5Egoogle%7Ctwcamp%5Eserp%7Ctwgr%5Eauthor
Shakira's humanitarian and advocacy work is focused on universal education and early childhood development, particularly the health, nutrition and stimulation of children who are not yet in school. Shakira has a three-part strategy which includes foundations dedicated to development advocacy in Colombia, Latin America and the World. In October 2011, President Obama appointed Shakira to the President¹s Advisory Commission on Educational Excellence for Hispanics, a commission dedicated to advising Obama and Secretary Arne Duncan on issues of educational success related to Hispanic students.
*Don't be afraid to get up and shake your hips while listening to Shakira today.
FOOD
Ina Garten 1948 – seared scallops and potato celery root puree
In 1978, I was working in the White House Office of Management and Budget and thinking, I've got to do something more creative and fun than writing nuclear energy budgets! I came across an ad in the New York Times for a specialty food store for sale in the Hamptons and I decided to investigate. My husband Jeffrey and I drove to Long Island the next day to see the store and it was love at first sight. I had no experience in the food business – or in any business! – but I knew that this was exactly what I wanted to do. I made the owner of the store a low offer, thinking I'd go home and decide if I really wanted to make such a dramatic move. The owner called me the next day and said, "I accept your offer!" Yikes! I had just bought a specialty food store!
https://barefootcontessa.com/recipes/seared-scallops-potato-celery-root-pur%C3%A9e
*Enjoy the scallops from someone who chased down her dream with a leap of faith.
SNUB – Farrah Fawcett
Review –
Start reading Ulysses
Take a dance class
Roast yourself
Take a course on Objectivism
Listen to Shakira
Make scallops and potato celery root puree