Look for the * for today's advice.
CHINESE NEW YEAR
MIND
Hank Aaron 1934
https://baseballhall.org/hall-of-famers/aaron-hank
Racist hate mail
The Braves front office kept a handful of the 990,000 letters Aaron received in the early 1970s. He received so many that the U.S. Post Office gave him a plaque for receiving more mail than any other American (not including politicians).
Reflecting on his accomplishments despite all the obstacles, Aaron said it was his motto that got him through: "Always keep swinging."
http://www.cnn.com/interactive/2014/04/us/hank-aaron-anniversary/
https://chasingthedreamfoundation.org/
"You know, the one thing I've always said that I've been blessed by, and that is getting recognized by my own peers," Aaron said, as always with a heavy dose of humility. "Now that didn't hold true with others during my playing days. There were many times, even now, when I look back on my record and say to myself, 'Henry, you had this great career for 23 years, and yet, you only won the Most Valuable Player Award once [in 1957, when he helped the Braves win the World Series championship].
http://m.mlb.com/news/article/249209870/braves-show-hank-aaron-the-respect-he-deserves/
*As I continue to work on 365DOLF, I have good days and bad days. I'm going to steal from the home run king and have the motto of "Always keep typing". Whatever your goals are, come up with your own motto – "Always keep __________"
BODY
Cristiano Ronaldo 1985
http://www.cristianoronaldo.com/
This training routine focuses on power, explosion and speed. Use it to enhance your physique or combine it with agility training, footwork, stretching and team practices to up your game to baller status.
http://www.bodybuilding.com/fun/train-like-ronaldo-build-a-body-for-a-better-game.html
Neymar 1992
https://www.facebook.com/neymarjr/
Improve your balance, power and acceleration to replicate the athleticism of the Brazilian
http://www.fourfourtwo.com/us/performance/training/neymar-workout#:ILO5q0Dfy8o5LA
Cristiano Ronaldo is a "football god," and Neymar is full of magic, from head to toe. One of them proclaims himself "the best football player in history." The other one parted ways with Lionel Messi simply because he didn't want to keep living in his shadow.
http://www.espn.com/soccer/blog/espn-fc-united/68/post/3373908/cristiano-ronaldo-and-neymar-share-a-birthday-and-incredible-talent-and-drive
*Two of the greatest modern day soccer players were born on the same day! Take this day to use the above workouts to focus on power, explosion, balance, and speed. Yes, you must do both workouts. Research and find a place where you can play soccer on a day like today.
SOUL
D.L. Moody 1837
https://www.moody.edu/about/our-bold-legacy/d-l-moody/
Shake off the vipers that are in the Church, formalism, pride, and self-importance, etc.
It is the only happy life to live for the salvation of souls.
We must be willing to do little things for Christ.
Must be of good courage.
Must be cheerful.
http://articles.ochristian.com/article481.shtml
*I love #1. "The vipers of the church" – going to church shouldn't be a contest. Shake off pride and self-importance today. I also like that Moody wants us to be cheerful.
MONEY
Roger Staubach 1942
https://www.profootballhof.com/players/roger-staubach/
http://www.us.jll.com/united-states/en-us/people/147/roger-staubach
"I didn't make enough money in my sport to retire," says the former QB. Staubach employees are happy for that. Roger made them a bundle in his second career.
http://www.forbes.com/sites/kurtbadenhausen/2014/02/27/roger-staubach-from-cowboys-qb-to-real-estate-mogul/#57fd91d91fe1
*I've mentioned that I can retire in 7 years. Yeah right! I should've said, that in 7 years I will have 30 years of teaching under my belt. And yes, I could retire from teaching public high school. 365DOLF is my second career and I hope my future employees are happy for that. Take today to put some thought into your retirement and your second career.
ENTERTAINMENT
Bobby Brown 1969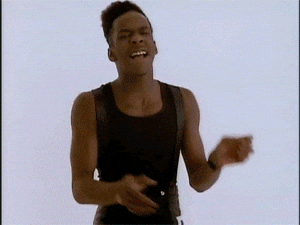 http://www.bobbybrownonline.com/
Don't lose yourself in the expectations of others.
Bobby Brown had a lot of pressure on him throughout his life. He had strong parental figures who looked to him to be their saving grace from a life of poverty. His siblings also counted on him for support. Then there were record producers and other music moguls seeking to direct his career, the mothers of his children demanding his time and attention, and, of course, his raving fans who craved more music.
http://coachniquenya.com/2018/09/business-lessons-bobby-brown-story-bet/
*Listen to some New Edition and then transition into some of Bobby Brown's solo career, and then finish with some of his collaborations with his former wife Whitney Houston.
FOOD
Sara Evans 1971 – Butter Chicken
I think you should always be willing to step out of the box and not listen to the norm. You don't have to do anything in a certain order or particular way. I have a lot of friends who gasp, and I mean literally gasp, when I say that I'm not going to force my kids to go to college. My son, Avery, is a talented guitarist, so there's no reason he needs to attend a regular college to take classes in math and English unless he wants to do that. He just wants to go head-on into advancing himself as a musician.
https://www.southernliving.com/culture/music/sara-evans-new-album-words
http://tasteofcountry.com/butter-chicken-recipe-dish-with-sara-evans/
*Listen to Bobby Brown while making Sara Evans' butter chicken.
MASHUP
Don't be afraid to try a recipe from Bobby Brown's website while listening to some Sara Evans (As If)
SNUB – Trayvon Martin and Mark Fuhrman share a birthday today
Review –
"Always keep ______________________."
Play soccer
Shake off the vipers in the church
What is your second career going to be?
Listen to Bobby Brown
Make butter chicken