Look for the * for today's advice.
WAITANGI DAY
MIND
Ronald Reagan 1911
https://www.whitehouse.gov/about-the-white-house/presidents/ronald-reagan/
They aren't particularly complex life lessons — work hard, respect others, be at ease with yourself and that words matter
http://articles.sun-sentinel.com/2003-11-02/entertainment/0310291149_1_reagan-presidency-robinson-ronald-reagan
https://www.reaganfoundation.org/
When Reagan left office in 1989, the die was cast and the world he influenced was already safer, freer and better, thanks to the contributions he made every day of his presidency.
http://www.nydailynews.com/opinion/ben-elliott-ronald-reagan-mind-razor-sharp-article-1.2455074
*Some of you reading this consider Reagan the greatest president ever and the champion of the Republican Party. Others will read this and roll your eyes at such a notion. Either way, be like Reagan today and "be at ease with yourself", knowing that you can't please everyone.
BODY
Tom Brokaw 1940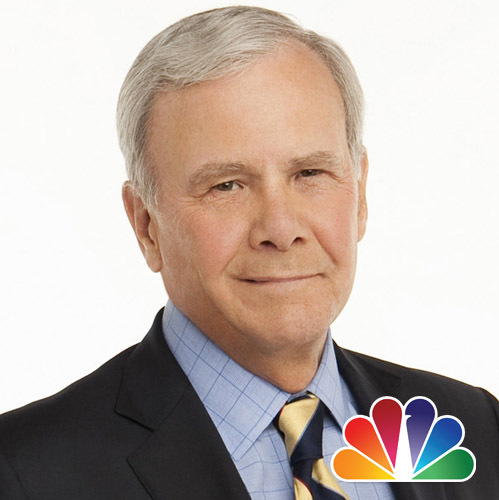 https://www.themmrf.org/tom-brokaw/
"Cancer gave me a new reason to want to live. And it gave me a new mission as a human being about the relationships that I would develop with other people."
http://fortune.com/2017/09/08/tom-brokaw-health-cancer/
Everybody has to be constantly conscious of the fact, it's your body, it's your health, it's the cancer that's affecting you.
Get involved in the fight.
https://www.nbcnews.com/health/health-news/tom-brokaw-treating-cancer-family-cause-n355541
*Hopefully you or no one you love has cancer right now. Take today to see a doctor or make an appointment to get a full cancer screening. I hope that you come out of that doctor's office cursing my name because you paid all of that money just to be told that you have no cancer.
SOUL
Bob Marley 1945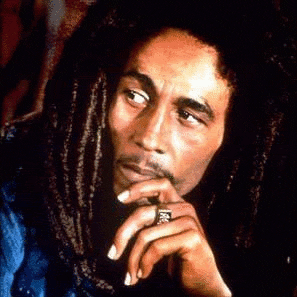 "Overcome the devils with a thing called love."
http://www.metrolyrics.com/soul-rebel-lyrics-bob-marley.html
"In fact, on Nov 4, 1980 he was baptized and became a member of the Ethiopian Orthodox Church. When he was buried under Orthodox rites on May 21, 1981, it was with his Bible and his Gibson guitar!"
http://www.beliefnet.com/entertainment/home-page-news-and-views/did-rastafarian-bob-marley-become-a-christian-on-his-death-bed.aspx
*Whether he was Rastafarian or Christian when he died, while he was alive he preached love. One Love! Smoke weed and listen to Bob Marley as much as possible today.
MONEY
Isidor Straus 1845
Two Jewish brothers, Isidor and Nathan Straus, had become the sole owners of Macy's in 1896. They were the first businessmen in America to form a mutual aid society to help their employees with medical care. They had a doctor and nurse on the premises. They also provided picnics and sleigh rides, low-cost lunches and Thanksgiving turkeys for their employees.
The German-Jewish family, who owned Macy's for a century, became well known for their devotion to social welfare, not only for employees, but also the larger community, nation and Israel.
http://www.aish.com/jw/s/Macys-Moguls-The-Straus-Brothers.html
https://www.nycgovparks.org/parks/straus-park/monuments/1510
Isidor Straus was a highly-assimilated, German-Jewish American who made use of social networks and business connections in both Jewish and Gentile worlds.
http://www.immigrantentrepreneurship.org/entry.php?rec=27
Ida Straus 1849
Husband and wife – share a birthday and died on the Titanic together
As the Titanic began sinking into the freezing ocean, women and children were ushered into lifeboats, as was the unwritten law of the sea. But Ida, who was 63, gave up her chance at safety to stay behind with her husband of 40 years. One Love!
https://www.today.com/popculture/great-grandson-elderly-titanic-couple-shares-their-real-story-t120095
*Become well known for your devotion to social welfare, especially as it relates to your employees. Be prepared to go down with the one that you love.
ENTERTAINMENT
Axl Rose 1962 – listen to Guns n Roses
Axl grew up in a very religious household. He went to three to eight services at a Pentecostal church every week and even taught Sunday School.
http://www.iheartradio.ca/news/25-things-you-may-not-know-about-birthday-boy-axl-rose-1.2384651
*Listen to Guns n Roses and some Bob Marley today as well. Who knew their ties to Christianity?
FOOD
Babe Ruth 1895 – breakfast – ginger ale & whiskey, porterhouse steak, eggs, potatoes
Lunch – hot dog and a beer
http://bleacherreport.com/articles/245272-report-miracle-that-babe-ruth-able-to-live-strictly-on-hot-dogs-beer
Babe was fond of drinking a quart mixture of bourbon whiskey and ginger ale at breakfast, before attacking a porterhouse steak garnished with half-a-dozen fried eggs and potatoes on the side.
Babe reportedly gorged himself on a dozen to eighteen hot dogs before blacking out, and a week later he was at St. Vincent's Hospital in New York, undergoing surgery for an intestinal abscess. New York writers termed his illness "The Bellyache Heard Round the World," but in recent years historians have speculated that Babe actually suffered from gonorrhea and not acute indigestion.
http://www.baseballreliquary.org/about/collections/babe-ruth-hot-dog/
*Have a Babe Ruthian breakfast and lunch today. No dinner needed.
What a day! Reagan, Marley, Ruth! – one of the DOLFIEST days of the year!
SNUB – Rick Astley
Review –
Be at ease with yourself
Get a full cancer screening
One Love
Devote yourself to social welfare
Listen to Guns and Roses
Babe Ruth breakfast and lunch