Search for the * for today's advice.
BE WHO YOU ARE DAY
MIND
Sam Houston 1793
https://www.houstonchronicle.com/local/gray-matters/article/Who-was-Sam-Houston-at-the-end-of-his-life-12494274.php
After running away from his family as a teenager, Houston lived for nearly three years with the Cherokee tribe in eastern Tennessee. Houston learned fluent Cherokee, embraced the tribe's customs and was given the name "Black Raven." After resigning in disgrace as Tennessee governor, the despondent Houston took refuge with the Cherokee in the Arkansas Territory. There, the tribe formally adopted him, and he married a Cherokee woman, Tiana Rogers, in a tribal ceremony.
http://www.history.com/news/history-lists/7-things-you-may-not-know-about-sam-houston
*A nice DYK to start up conversation today.
BODY
Bryce Dallas Howard 1981
"I'd put my foot on it and do calf raises and then stay on my tippy toe and do squats," she recalls. "Then I'd turn perpendicular and exercise each side of my foot. Just to practice the stabilizing muscles."
http://www.jurassicworld.com/Movies,%20Trailers,%20Games%20&%20More
http://people.com/movies/bryce-dallas-howard-talks-getting-in-shape-for-jurassic-world/
*Your focus today is your legs. Calf raises, squats, etc. Then run in high heels as though you are being chased by dinosaurs. Watch Jurassic World for motivation.
SOUL
Dr. Seuss 1904
The wit and wisdom of Dr. Seuss. He taught a lot of us that reading could be fun, and shared some pretty good life lessons while he was at it…
Be who you are and say what you feel, because those who mind don't matter,
and those who matter, don't mind.
http://www.crizmac.com/artandsoul/index.php/2011/03/08/dr-seuss-quotes/
*Great advice for the soul…"Be who you are and say what you feel"
http://www.drseussart.com/secretandarchive/raising-money-for-the-arts
MONEY
Jon Bon Jovi 1962
https://www.biography.com/people/jon-bon-jovi-9542512
The best advice his dad has passed along, he says, is to slow down and take the time to produce the highest quality product.
Bongiovi (Bon Jovi's son) admits that his instinct was to launch the wine company "as fast as possible. I get kind of worked up on things and my dad has always been there to say: 'Don't just do it fast. Do it right. Make sure that this is going to be the absolute best that it can be because, once it's out, there's no taking it back.'"
https://www.cnbc.com/2018/03/15/bon-jovis-son-shares-the-best-business-advice-he-got-from-his-dad.html
Wherever possible Bon Jovi plays consecutive nights at the same venue to cut back on setup and strike costs. By playing 12 shows in 19 days at London's O2 arena the band saved $300,000.
http://www.forbes.com/2011/05/17/celebrity-100-11-jon-bon-jovi-kanye-west-bieber-still-rocking.html
*I've been talking about being your own boss and starting your own business – don't just do it fast, do it right. Make sure that it is the best it can be. Great advice from Bon Jovi (formerly Bongiovi)
ENTERTAINMENT
James Arthur 1988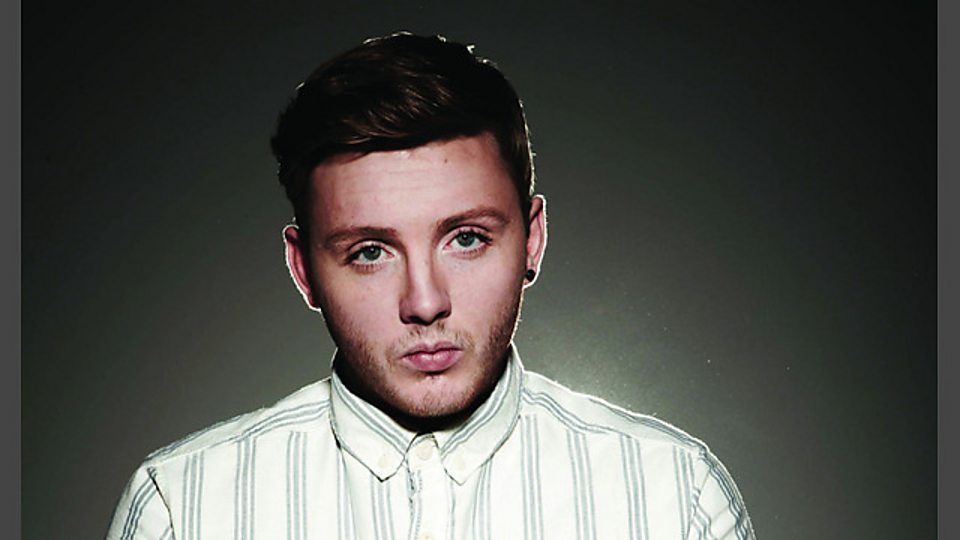 http://www.jamesarthurofficial.com/
The attorney who represented Marvin Gaye's estate in its successful lawsuit against Robin Thicke and Pharrell Williams over the song "Blurred Lines" has filed a similar suit against British singer James Arthur, arguing his hit "Say You Won't Let Go" infringes on the copyright of The Script's "The Man Who Can't Be Moved."
https://www.billboard.com/articles/business/8457167/james-arthurs-say-you-wont-let-go-copyright-script-lawsuit
*Whether he infringed on copyrights or not, James Arthur is great to listen to.
"Say You Won't Let Go" was our first dance at our wedding on 7/1/17.
FOOD
Ben Roethlisberger 1982 – Roethlisburger
https://twitter.com/_bigben7?lang=en
The Roethlisburger: Look, up in the sky. It's a hamburger… it's a cheeseburger… it's the Roethlisburger! This burger/sausage behemoth, named after Pittsburgh Steelers' QB, was created by Peppi's Old Tyme Sandwich Shop during Big Ben's rookie season, when he led the Steelers to a 15-1 record and the AFC Championship game. This burger contains nearly 12 ounces of ground beef, 12 ounces of sausage, and since Ben's an All-American scrambling QB, it's topped with American cheese and two eggs. Of course, when in the Steel City, squirt some Heinz ketchup on it.
http://www.foodrepublic.com/2012/09/04/the-top-5-sandwiches-named-after-nfl-players/
https://www.policeone.com/partners/ben-roethlisberger-foundation/
https://triblive.com/sports/steelers/13906078-74/steelers-roethlisberger-talks-contract-future-with-organization
*Maybe "Big Ben" can eat his own burger without the bun, as he has focused on his diet and has lost 15 lbs. You can eat it up as a cheat meal today. Go Steelers!
SNUB – Daniel Craig 1968
Review –
Sam Houston DYK
Leg workout
Be who you are and say what you feel
Do it right, not just fast
Listen to James Arthur
Make a Roethlisburger