Look out for the * to get today's advice.
DISHWASHER APPRECIATION DAY
MIND
Oliver Wendell Holmes, Jr. 1841
http://www.history.com/topics/oliver-wendell-holmes-jr
Holmes was a key player on four major courts: Fuller, White, Taft and Hughes. In 25 of his 29 years, Holmes never missed a session of the Court. He walked from his home to the Court daily, a distance of some 2 1/2 miles. By endurance alone, Holmes qualifies as the Cal Ripkin Jr. of the nation's highest bench.
https://www.oyez.org/justices/oliver_w_holmes_jr
*Don't miss work today. If possible, walk to work today. Park as far away as possible and take the stairs when possible.
BODY
Hines Ward 1976
The drink: One of my favorite ways to refuel (and Hines's favorite, too) is to drink low-fat chocolate milk. It has the right mix of carbs and protein to refuel exhausted muscles and fluids and electrolytes to replenish.
http://www.ironman.com/triathlon-news/articles/2013/08/fueling-hines-ward-tips-and-recipes.aspx#axzz46BhrLYab
*Pick a workout that you like and refuel afterwards with chocolate milk. Just like the greatest Korean player in the history of the NFL- Hines Ward. Go Steelers!
SOUL
Lester Holt 1959
https://twitter.com/LesterHoltNBC?ref_src=twsrc%5Egoogle%7Ctwcamp%5Eserp%7Ctwgr%5Eauthor
"I did a lot of reading and a lot of my own study," he said. "I wanted to make sure my faith was my own and not something I simply inherited. It's not a matter of really questioning your faith, but questioning what you believe and why you believe."
https://christianchronicle.org/anchor-for-his-soul-lester-holt-reflects-on-faith-and-journalism/
*Great advice from the voice of NBC News. Maybe you're happy with your religion. Maybe you've enjoyed practicing the same religion as your parents. But take today to question what you believe and why you believe it.
http://www.findmyreligion.com/
*If still unsure, take the above religion test to see what you should be practicing.
MONEY
Josephine Cochrane 1839
https://lemelson.mit.edu/resources/josephine-cochrane
Josephine Cochrane believed that if you want something done right you better do it yourself.  But when it came time to doing the dishes, she really didn't want to, so she invented a machine to wash them for her.
https://forgottennewsmakers.com/2010/04/20/josephine-cochrane-1839-1913-invented-the-dishwasher/
*List all of the things that you hate doing. Then brainstorm a way for each item to be done for you. Fortunately today there is probably "an app for that"
ENTERTAINMENT
James Van Der Beek 1977 – watch Varsity Blues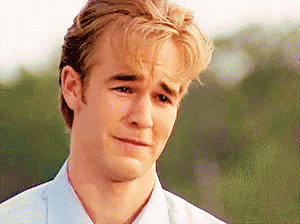 https://twitter.com/vanderjames?ref_src=twsrc%5Egoogle%7Ctwcamp%5Eserp%7Ctwgr%5Eauthor
THAT BIKINI WAS MADE OF SHAVING CREAM, NOT WHIPPED CREAM.
"We wanted to be on the set so bad," Lester admitted of the famous Darcy Sears (Ali Larter) whipped cream bikini scene. "Later on, we found out it was shaving cream being that whipped cream melts." It was Larter's feature film debut.
http://mentalfloss.com/article/87463/15-colorful-facts-about-varsity-blues
https://www.amazon.com/Varsity-Blues-James-Van-Beek/dp/B00000J11Y
https://www.cosmopolitan.com/entertainment/movies/a62918/things-you-never-noticed-about-varsity-blues/
*Watch Varsity Blues with someone not afraid to wear a whipped cream bikini.
FOOD
Kat Von D 1982 – Japanese Breakfast Porridge & Red Bean and Mushroom Cheeseburger
https://www.katvondbeauty.com/
https://twitter.com/thekatvond?ref_src=twsrc%5Egoogle%7Ctwcamp%5Eserp%7Ctwgr%5Eauthor
Kat eats a macrobiotic, vegan diet, which is a diet that focuses on eating local and seasonal foods that balance each other in harmonic ways. Some people follow this diet as a philosophy of life and others follow it for health reasons. After yelling, literally yelling, 'Good morning, today!' as her positive morning ritual, she goes to prepare her breakfast.
Ojiya, a Japanese-style seasoned porridge with vegetables, is a popular breakfast dish. Traditionally, it is made with rice but in this macrobiotic recipe, pearled barley is used instead. The grains are cooked with miso, onion, carrots, celery, and leeks. It's perfect for chilly mornings when you're craving a savory breakfast options.
MACROBIOTIC PEARLED BARLEY OJIYA: JAPANESE BREAKFAST PORRIDGE [VEGAN]
http://www.onegreenplanet.org/vegan-recipe/macrobiotic-pearled-barley-ojiya/
Kat told The Kit that she enjoys going out to eat from time and time. One of her favorite places is Real Food Daily on La Cienega Boulevard. Their menu includes shakes, smoothies, noodle bowls, veggie tacos, organic coffees, house-made jams and intense veggie burgers. Although her diet is relatively nutrient dense and as healthy as can be, she enjoys a good veggie burger with a side of french fries from time to time. Don't we all?
The patties are easy to prepare, add a wallop of protein to your meal, and can be served alongside almost any side dish. This dish is flavorful and perfect for spring!
RED BEAN AND MUSHROOM CHEESEBURGERS [VEGAN]
https://www.onegreenplanet.org/vegan-recipe/red-bean-mushroom-cheeseburger/
*After getting up this morning, yell at the top of your lungs – "Good morning, today!" Then make Japanese breakfast porridge. Later today make a red bean and mushroom cheeseburger for lunch.
SNUB – Kenny Smith
Review –
Walk to work today
Drink chocolate milk
What do I believe? Why do I believe it?
List the things you hate doing
Watch Varsity Blues
Make Japanese breakfast porridge and a red bean & mushroom cheeseburger